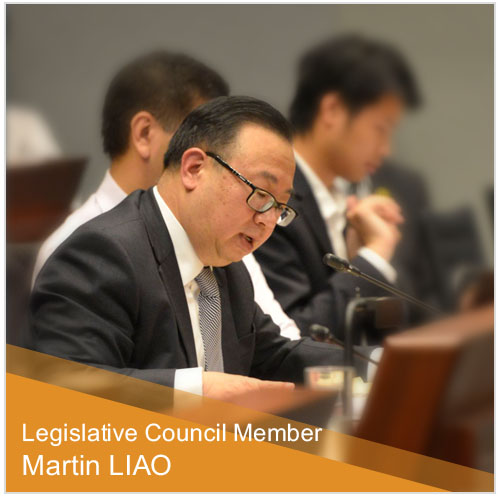 2023-01
Administration concerns all aspects of the HKSAR government, including the overall administration mindset that underpins the formulation, implementation and supervision of various government policy measures. Hong Kong needs to improve its administration to achieve good governance.
2019-01
Railways are an important means of public transport. As a major shareholder, the HKSAR Government has to strengthen its leading role in the governance of the MTR Corporation Limited (MTRCL) and reorganize the railway operator's management through its board of directors.
2018-12
The "Lantau Tomorrow Vision" is not only an extremely effective solution to address land shortage in Hong Kong
2018-10
A smart city brings substantial benefits to the public. Hong Kong's smart
city development requires a concerted effort from all quarters to develop
and apply technologies, which is the only prerequisite for accelerating
smart city development.
2018-09
As it turns out, the meeting arrangements made by the LegCo president when scrutinizing the Bill were legal, rational and considerate. If the opposition continues to make trouble, they would be the ones who would lose public trust.
2018-08
As children's well-being is a broad and complex issue, Hong Kong must not only have a comprehensive and down-to-earth child policy, but also allocate sufficient resources and resolve the situation of divided authority across multiple government departments.
2018-07
The Bay Area is to set a new milestone for Hong Kong's development while ushering in a new era for Guangdong, Hong Kong and Macao.
2018-06
If Hong Kong continues to rest on its laurels and hopes that the Central Government will keep providing concessionary measures, it will only begin slipping into the abyss of retrogression
2018-05
Can Hong Kong re-industrialize and recover lost ground through innovation? It depends on whether the current government has far-reaching vision and mind to drive the SAR's overall development with re-industrialization momentum.
2018-04
Instead of regarding the takeover of the Tate's Cairn Tunnel as simply a technical task, the Government should think about how to ease the protracted above-capacity tunnel traffic during peak hours.
---
---