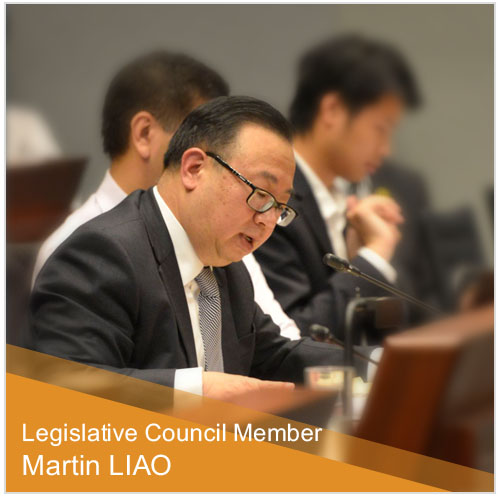 2023-11
Amendments to Hong Kong's criminal procedure, which are necessary, proper and timely, will help safeguard procedural justice and the reputation of the laws of Hong Kong.
2023-10
Promoting the Nurturing of Local Professional Services Talents
2023-09
The key to improving the governance of the districts is to get the district bodies to truly return to their original role spelled out in Article 97 of the Basic Law, i.e., their positioning not as organs of political power, in order to raise the standard of district governance.
2023-08
Late last year, the Hongkong Electric Company (HEC) and CLP Power Hong Kong(CLP) announced that they would raise tariffs from January 2023 by 45.6% and 19.8% respectively compared with
January 2022, which were the highest tariff hikes in past years. How can we lower electricity tariffs to alleviate the burden on the public?
2023-07
Hong Kong's increasingly severe aging population not only hinders its medium- to long-term economic growth and affects people's lives, but also poses serious challenges to the sustainability of public finances. The Government must formulate a holistic population policy as soon as possible to effectively address the problem.
2023-06
This year's Budget is Hong Kong's first one since its emergence from the COVID-19 pandemic overhang and resumption of normal cross-border travel with mainland China and the world. This Budget is critical to reigniting the post-pandemic economy.
2023-05
As profound changes unseen in a century are evolving rapidly in the world, Hong Kong should secure the historic opportunity arising from RMB internationalization to strengthen its advantages and assist the country in navigating the path of internationalizing the RMB.
2023-04
Legislation on digital economy is both an inherent requirement for the high-quality development of digital economy and a necessary step to safeguard security and prevent risks. Hong Kong cannot afford any further delay in legislation on digital economy and e-Government services.
2023-03
As the frontier of exchanges between China and the West, Hong Kong is duty-bound to play the role of a "super-connector" and tell the good stories of China and Hong Kong to the outside world.
2023-02
Hong Kong is now at a stage of advancing from order toward further prosperity, and Hong Kong's young people are precisely the key to further prosperity.
2023-01
Administration concerns all aspects of the HKSAR government, including the overall administration mindset that underpins the formulation, implementation and supervision of various government policy measures. Hong Kong needs to improve its administration to achieve good governance.
---
---