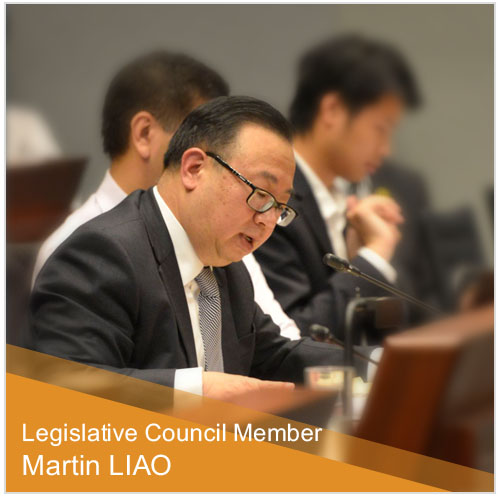 2023-01
Administration concerns all aspects of the HKSAR government, including the overall administration mindset that underpins the formulation, implementation and supervision of various government policy measures. Hong Kong needs to improve its administration to achieve good governance.
2018-03
It is necessary for Hong Kong to safeguard the rights and interests of FDHs and their employers. This will not only help get rid of allegations that Hong Kong's FDHs are in debt bondage, but also maintain the competitiveness of Hong Kong's FDH market in the international community.
2018-02
At the beginning of a new year, there is usually a lot of media coverage on Hong Kong people's new year wishes, including reports on patients of rare diseases and their families desperate for new drugs to ease their illness and thus resume normal life. It is heart-warming that this year will be the year when their hope will turn into reality.
2018-01
Improving the Rules of Procedure (RoP) to have a rational, solemn constitutional authority back is not only a victory for Hong Kong society at large, but also the best new year gift for Hong Kong people.
2017-12
Hong Kong will miss the boat if it continues to hold itself back and does not cherish the new opportunities in the Great Bay Area, and it will not only be marginalized, but may even be reduced to a second-rate city in the future.
2017-11
Hopefully, people of different opinions will respond positively in the interests of society as a whole so that the Policy Address's blueprint and vision can be realized, with everyone working together to build a harmonious and prosperous society where people can live and work in peace and happiness.
2017-08
Hong Kong is a capitalist society and its people have always attached great importance to earning our own bread. Why step backward and pursue welfarism, thus creating a financial time bomb for ourselves?
2017-07
Support the new Chief Executive in sizing up the situation to first repair the rift and release people's pent-up feelings, striving to create a favorable social environment for political reform under the framework of the NPC's "8.31 decision".
2017-06
Appropriately allocating resources to provide effective antidotes to various problems and promoting continual economic development will help relieve the ever-growing financial burden in the long run.
2017-05
The public look to the Government to ensure reasonable electricity tariffs, make flexible response to calls for carbon reduction, and promote the development of RE power generation with a new mindset.
2017-05
Members of the public have fallen prey to unscrupulous financial intermediaries and suffered heavy economic losses when they borrowed money from finance companies. Some elders even lost their life savings or self-occupied property. Such illegal scams are indeed intolerable.
---
---