Brief Introduction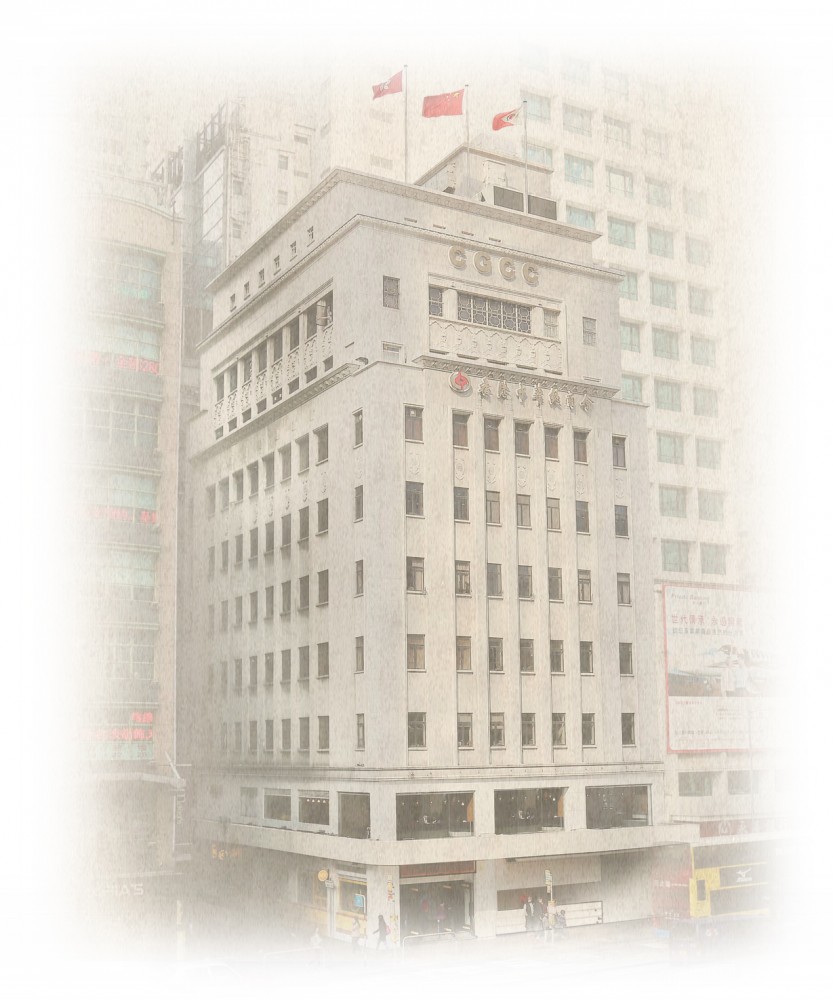 Founded in 1900, the Chinese General Chamber of Commerce (CGCC) is one of the oldest and largest such chambers in Hong Kong. CGCC aims to serve the community and, advancing with time, to maintain Hong Kong's prosperity and stability, reaching out to the world with its roots in Hong Kong and backing from the Motherland.
Anchored in Hong Kong, CGCC strives to build a business, economic and trading platform and safeguard business interests. At present, it has a membership of nearly 6,000, comprising association, company, individual and affiliate members. With businesses covering a wide spectrum of industrial and commercial activities, CGCC's members form a strong and broad business network.
CGCC always supports the HKSAR Government's administration and maintains close liaison with its departments. It also actively participates in and expresses the views of the business community, particularly on policies affecting industry and commerce, speaking up for members and the business community through representatives of the Legislative Council, various government departments and other public institutions and business organizations. The "We Care We Share" campaign was initiated by CGCC, which also set up youth training programmes such as the "Internship and Exchange Program for Tertiary Students" and the" Young Astronaut Training Camp" in order to promote business community care in society and fulfill our corporate social responsibilities.
CGCC plays an active part in China's ongoing development and reform measures and its steady opening-up to the world. A good number of our members are National People's Congress deputies and Chinese People's Political Consultative Conference National Committee members. They offer ideas and suggestions and their contributions are well recognized by national leaders. With a vision of building a "bringing-in and going-out" platform for the country, CGCC maintains close relations with commercial organizations across the border, as well as having initiated training programmes for senior officials and executives from the Mainland since 1982. In recent years, CGCC has made strenuous efforts to reinforce economic interaction between Hong Kong and major economic regions on the Mainland, with particular focus on the Pearl River and Yangtze River Deltas. Meanwhile, CGCC has made a timely response to encourage the Hong Kong business community to participate in the country's strategies such as its free trade zones", Belt and Road" initiative and development of the Guangdong-Hong Kong-Macau Greater Bay Area.
With globalization on the rise, CGCC endeavors to enhance Hong Kong's economic ties with its neighboring economies and the rest of the world. It maintains a close connection with consuls and foreign chambers in Hong Kong, especially Overseas Chinese business associations, as well as actively participating in the World Chinese Entrepreneurs Convention. Through its extensive network, CGCC organizes a series of promotional events such as the Hong Kong Summit, overseas forums and study missions to showcase Hong Kong's role as a business hub and financial centre and further strengthen economic cooperation between Hong Kong and East Asia.
Looking ahead, CGCC will continue to move with the times and fortify its network by fostering closer partnership with business organizations at home and abroad, with a view to promoting Hong Kong as a metropolis characterized by high efficiency and close ties with the global market.
---
---