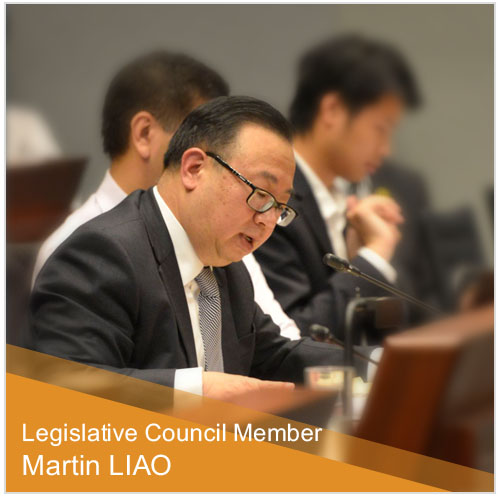 2023-05
As profound changes unseen in a century are evolving rapidly in the world, Hong Kong should secure the historic opportunity arising from RMB internationalization to strengthen its advantages and assist the country in navigating the path of internationalizing the RMB.
2021-06
It is commendable that the Budget has adopted a lot of new thinking to counter economic adversity.
2021-05
An improved electoral system has a significant bearing on Hong Kong. Social stability is a prerequisite for effectively resolving Hong Kong's deep-rooted conflicts and facilitating active engagement in the country's development.
2021-04
The authorities shall listen more attentively to the public's voice and continuously optimize policies and measures according to the latest circumstances.
2021-03
As the saying goes, it takes 10 years to nurture a tree, but a lifetime to educate a person.
2021-02
Give special attention to business environment before introducing new policies or regulations.
2021-01
Courage and new mindset are needed to seek breakthroughs in land and housing policies which are a fixture in every year's Policy Address.
2020-12
The Policy Address has introduced a host of measures to benefit Hong Kong, bringing hope to the local economy and people's livelihood.
2020-11
Hong Kong and Shenzhen are like "twin cities", working together to develop the Greater Bay Area to facilitate "internal circulation" and "dual circulation" in support of the country's strategic initiative.
2020-10
The chance of resuming visitor traffic on a meaningful scale in the last quarter seems remote.
2020-07
Hong Kong is duty-bound to apply the National Anthem Law, and the national anthem should undoubtedly be respected.
---
---