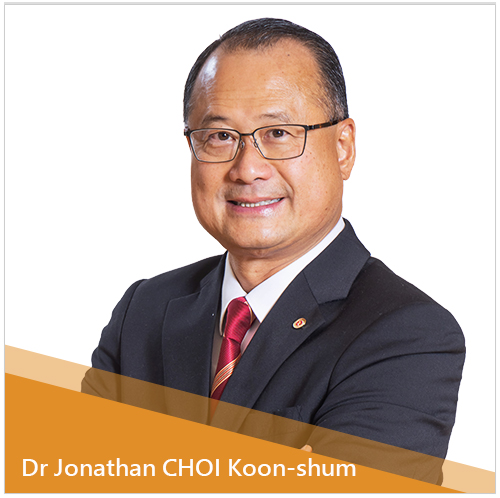 2021-03
A stable social environment is crucial to the effective implementation of the support measures proposed by the Budget, and to helping businesses to tap into new opportunities under the new circumstances.
2021-02
We hope the upcoming Budget will present targeted financial support for heavily hit businesses and local residents.
2021-01
It is all the more important for Hong Kong to take advantage of the
"One Country, Two Systems" principle to reposition itself and speed up integration with the Mainland.
2020-12
This year's Policy Address shed light on how Hong Kong, by leveraging the Central government's support, can further participate in the development of the Greater Bay Area in such aspects as finance, innovation and technology (I&T), infrastructure and youth development.
2020-11
The new term board will uphold the century-old tradition of CGCC and
fully dedicate itself to serving the business sector and making contributions to the economy of Hong Kong and China.
2020-10
Hong Kong and Shenzhen seize the opportunities brought by reform and opening-up. The two cities will serve as the twin engine driving the construction of the Greater Bay Area and the realization of the country's dual circulation strategy.
2020-09
In the face of the looming challenges, Hong Kong society must stay united and actively prepare for post-pandemic recovery work to ensure the sustainable development of the Hong Kong economy.
2020-08
In this difficult time, solidarity within society is of utmost importance. We must all stay alert and prepared, and flexibly adjust our strategies according to the environment, with the ultimate goal of relaunching the Hong Kong economy as quickly as possible.
---
---