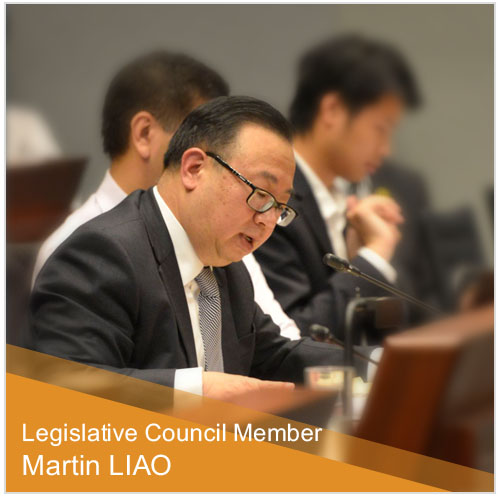 2023-05
As profound changes unseen in a century are evolving rapidly in the world, Hong Kong should secure the historic opportunity arising from RMB internationalization to strengthen its advantages and assist the country in navigating the path of internationalizing the RMB.
2022-06
Tackling the challenges head on, the Government should accurately address the housing needs of the people and the need for land for economic development, with due consideration to fairness.
2022-05
Hong Kong must effectively increase the vaccination rates for its elderly and children, study and source new vaccines, prepare adequate isolation and treatment facilities
2022-04
Hong Kong and concerns the direction of public opinions and development prospects.
2022-04
the Government must show political courage and determination to resolutely formulate and implement policies in order to truly build a bright future for Hong Kong.
2022-03
Climate change and energy issues are today's prominent global challenges that concern the common interests of humanity and the future of planet Earth.
2022-01
Hong Kong's interdependence with the motherland means that China's "dual circulation" strategy has far-reaching implications for it. Hong Kong should seize the opportunity to fully leverage its unique strengths under "One Country, Two Systems" to actively integrate into the country's new development paradigm in the new situation.
2021-10
Economic growth has been slow for Hong Kong over the past decade. The crux of the matter had originated from our lackluster traditional pillar industries and an excessively unitary economic structure. The HKSAR government should adopt a broader and farther vision
2021-10
政府在發展土地的過程中必然遇上挑戰,但關鍵是迎難而上,方能解決土地供求失衡問題。
2021-07
The profound intention underlying the design of the new electoral system is to lead society back to the principle of balanced participation, prevent radical politics, and ensure that the overall interests of Hong Kong are safeguarded more effectively.
---
---