Voice in Legco - Unemployment Assistance Must be Considered Thoroughly
The authorities shall listen more attentively to the public's voice and continuously optimize policies and measures according to the latest circumstances. They should alleviate the hardships of the people with a more down-to-earth and more effective approach. By doing so, public grievances could be reduced.
Under the situation of the novel coronavirus pandemic of the century, the global economy has entered the most serious recession since World War II. The job market in Hong Kong is also in a dire state. Many low-income and middle-class families have been living frugally after months of reduced or zero income. Some have even become homeless for the first time. People are experiencing a deep well of despair, wondering how to overcome the pandemic. It is self-evident that strengthening support to those people is indeed the common goal of different parties of the Hong Kong society, including the government, the public, employers and employees. On the agenda of the mid-March LegCo meeting, the motion "supporting the unemployed and underemployed" moved by a councilor earned the support of and was passed by fellow councilors from different camps after some amendments. Under this motion, there was a suggestion to establish an unemployment assistance. While this idea caught the most external attention, it is indeed a measure that the Hong Kong society should rethink and reconsider thoroughly.
Passed motion catching public attention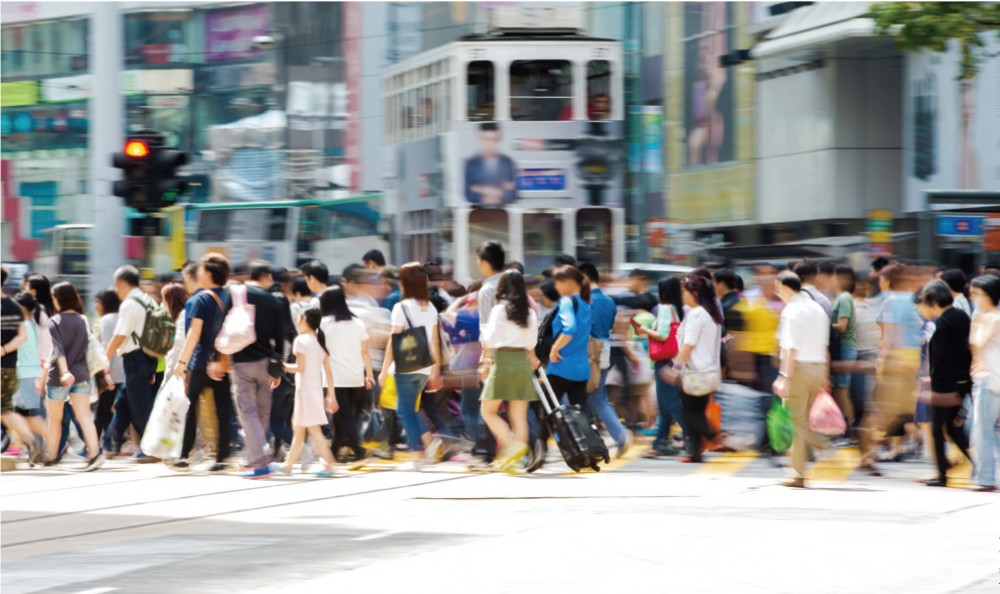 When I spoke during the motion's debate, I specifically said that any decision on suggestions with profound implication (such as unemployment assistance), should only be made after thorough consideration. To put it simply, it is quite controversial that whether a separate unemployed cash allowance should be established outside of the current unemployed Comprehensive Social Security Assistance (CSSA) system. Many of those who proposed to set up the unemployment assistance criticized the "labelling effect" of the unemployed CSSA, or that the threshold for application as being too high. However, if another system is set up as a response to the labelling by some people, would it not further worsen such social labelling of CSSA? If serious labelling is evident, the positive way to tackle the issue is to work to eliminate the labelling. Would this not be fairer for CSSA applicants?
For this motion, some councilors proposed to set up an unemployment assistance. Some specifically mentioned that this is "temporary and short-term", while some other specified it as "a cash allowance for unemployment and suspension of work, subject to a ceiling of HKD9,000 for a six-month payment period". Let us consider this. If the unemployment assistance is a long-term one, how can it be sustained? Should we learn from foreign experiences and introduce a system to Hong Kong such that both employees and employers could make contributions to this system? If this is to be a short-term unemployment assistance given out by the Government, then should a more relaxed asset threshold be set up, or should this be a measure applicable to all unemployed? Although the assistance is said to be "short-term", it is difficult to estimate how quickly would the unemployment rate ebb. Based on the current situation, the government had indicated earlier that they are not optimistic to see unemployment rate returning to under 5% within the next three years, not to mention the uncertainties deriving from the volatility of epidemic circumstances. Councilors who proposed to approve of establishing a "short-term" unemployment assistance cannot be sure whether this measure would only last for a short time. It is questionable that "short-term" may become "medium-term" or even "long-term" eventually.
Key questions yet to be answered
As a matter of fact, some citizens are proposing that the unemployment assistance should gradually become a permanent scheme in the future. Dragging on the issue, the society must still face the question of how to achieve a sustainable unemployment assistance system. Yet, during the debate, any good solutions to these key questions were still yet to be seen. In response to the motion, Secretary for Labour and Welfare said that no single country would set up a public unemployment assistance system that requires no contribution or no financial means test. He also reiterated that unemployment assistance is not feasible in Hong Kong.
It is undeniable that different camps have the good intention to strengthen the support for the unemployed. In fact, I had already proposed some of the suggestions in the aforementioned motion to the Government earlier on. For example, I proposed to create more internships for young people; to implement mutual recognition of a "health code" for the Guangdong-Hong Kong-Macau area such that economic activities of the three locations can be reinvigorated and Hong Kong's economy can be reactivated, and more job opportunities can be created. The government should actively follow up with these suggestions. However, we must also remember the lessons learnt from the West, i.e. welfare programs could be a drag on the economy. We should keep a clear and sound mind and be careful not to become a society offering too much welfare because this could harm the competitive advantage of Hong Kong's unique system.
Resources should not be allocated without a clear direction
In only a year's time after the outbreak of the epidemic, the unemployment rate of Hong Kong has doubled to 7.2%, marking a new high since SARS and affecting more than 260,000 people. The underemployment rate has also surged to 4%, affecting more than 150,000 people. Similar to the governments of other locations, the HKSAR Government facing more budgetary constraints as a result of fighting COVID-19. On one hand, it has to roll out counter-cyclic measures to revive the economy, and on the other, it has not overlooked the importance of supporting unemployed citizens. Multi-pronged measures were implemented: two tranches of the "Employment Support Scheme" under the "Anti-epidemic Fund" supported the wages of millions of employees; assistance to strengthen citizens' continued employment and value addition were also provided by some 60,000 temporary positions; 40,000 training seats were made available under three phases of the "Love Upgrading Special Scheme", with an increased training allowance. Financial assistance for the unemployed was also strengthened by relaxing the asset limits for the unemployed CSSA. Last year, the number of unemployed CSSA cases increased 55% year on year. Each unemployed adult received around HKD5,000 every month (including rental and other allowances). Lately, a proposal to offer unemployed citizens with a low-interest (or even no interest) loan of up to HKD80,000 was also raised in the Budget.
All in all, we have one common goal, that is to help families with genuine need to get through such trying times. The authorities should listen to the views of the people, and continuously optimize policies and measures according to the latest circumstances. They should alleviate the hardships of the people with a more down-to-earth and more effective approach. By doing so, public grievances could be reduced, and the society would not be wrongly allocating resources on remedial measures that may not work.

This is a free translation. For the exact meaning of the article, please refer to the Chinese version.
Should you have any comments on the article, please feel free to contact Mr Martin Liao.
Address : Rm 703, Legislative Council Complex, 1 Legislative Council Road, Central, Hong Kong Tel : 2576-7121
Fax : 2798-8802
Email:
legco.office.liao@gmail.com
---
---