Voice in Legco - Move Together Towards Carbon Neutrality
Climate change and energy issues are today's prominent global challenges that concern the common interests of humanity and the future of planet Earth. With the aim of improving the well-being of the people, the HKSAR Government must have sufficient courage and adopt a strategic mindset to firmly take forward the various energy-saving and carbon-reduction measures to lead Hong Kong towards a transformative shift to carbon neutrality and achieve a stronger, greener and healthier development.
Regarding climate change, various parts of the world have made pledges to reduce emissions under the principle of common but differentiated responsibilities (CDRs). Regrettably, many of the pledges made and the strength dedicated to fulfill them are inadequate. So far, planet Earth has warmed to around 1.1 degrees Celsius above pre-industrial levels and extreme weather disasters have become the new norm. The latest report on climate change published by the Intergovernmental Panel on Climate Change (IPCC) of the United Nations has sounded a "code red for humanity". Therefore, all places must act in a more expeditious, decisive and precise manner in working together to reduce carbon emissions, and the most urgent mission for the world is to achieve carbon neutrality by the middle of this century.
Despite being a developing country, China in 2020 took the initiative to further scale up its nationally determined contributions (NDCs) by adopting stronger policies and measures and announced that it would strive to achieve carbon neutrality by 2060, demonstrating its boldness and sense of responsibility as a major country. The HKSAR has subsequently pledged to achieve carbon neutrality by 2050. Achieving these ambitious goals requires substantial hard work, far-sighted arrangements, and racing against time to deliver results with the best efforts.
Implement carbon neutrality measures with a dare-to-change mindset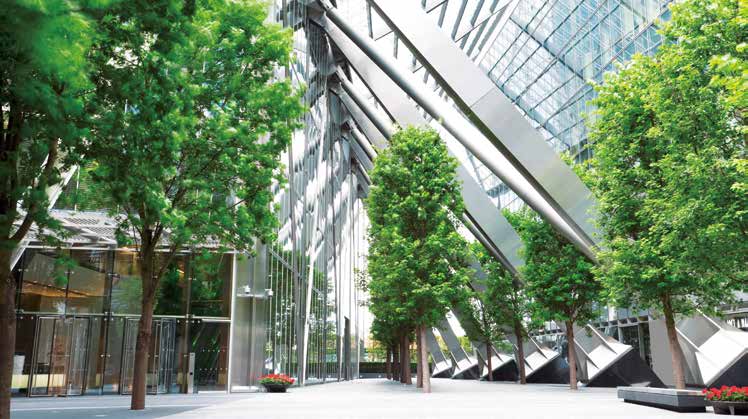 I proposed a motion at a Legislative Council (LegCo) meeting in 2018, advocating the Government to take the lead to fully transform Hong Kong into "a green and low-carbon society and economy" to alleviate global climate change. Back then, I pointed out that the Government's piecemeal approach in taking forward policies and measures to reduce carbon emissions was inadequate to bring about a transformative shift towards low carbon for the society. Today, the Administration must adopt a dare-to-change mindset in order to accomplish such an unprecedented arduous mission of achieving carbon neutrality.
In addition, the Council for Sustainable Development's report on zero-carbon strategy mentioned the need of "driving transformative societal change towards low-carbon lifestyles, accelerating the shift to zero-carbon energy, promoting a sustainable built environment, and governing transitions toward low-carbon transport systems", as well as the necessity to keep abreast of the latest technologies. For such a significant 30-year reform that involves so many domains, the HKSAR Government must give full consideration to the zero-carbon strategy and improvement of Hong Kong's development plans, industrial employment and health protection to arouse public support. It must also dare to tackle challenges head on, stop falling behind and catch up, and pursue new technologies. The Government finally announced the long-awaited Hong Kong's Climate Action Plan 2050 in October 2021. The Administration has set the timetables and roadmaps for the four major decarbonisation strategies, namely net-zero electricity generation, energy saving and green buildings, green transport and waste reduction. The achievement of the milestones will depend on whether the Administration has sufficient courage and adopt a strategic mindset to firmly take forward the various measures to lead Hong Kong towards a transformative shift towards carbon neutrality.
For example, given that about 75% of Hong Kong's electricity today is still generated from fossil fuels, is it necessary for the Administration to resolutely formulate strategies for sourcing zero-carbon energy from overseas and switching to new energy sources such as hydrogen energy? Another example is, the number of electric vehicles in the government fleet has decreased instead of increased despite government policies to popularise such vehicles, and carbon emissions from waste have not dropped but risen instead in recent years even though the Administration wants to drive behavioural change in the society to practise waste reduction at source, so how can policy implementation be strengthened in order to catch up? Our country has, at the earliest opportunity, launched the world's largest carbon trading market and is at the forefront of global energy transformation to develop a hydrogen energy strategy. How can Hong Kong accelerate its research efforts and play a part in it as well? To achieve carbon neutrality, all such questions require strong answers from the Administration.
Focus on both livelihood and development along with people-oriented approach
To transform into a green and low-carbon society and economy to cope with global climate change, the objective is to put people first. Hong Kong must stick to the dual focus on transformation and people's livelihood, adopting a people-oriented approach in the process of implementing policies and measures. An example is the Waste Disposal (Charging for Municipal Solid Waste) (Amendment) Bill 2018 passed by the LegCo in 2021, which is now in its 18-month preparatory period before taking effect. The Government must judiciously carry out relevant consultation and experimental work. Carbon reduction has value. The Government should strike a reasonable balance between carbon reduction and people's livelihoods, such as continuing to make efforts to reduce the impact of electricity tariffs on people's livelihoods and give appropriate subsidies to disadvantaged communities. As moving towards carbon neutrality is fraught with challenges, I hope for participation from everyone in Hong Kong. Starting from ourselves, let us make progress together in this regard.
I look forward to the Environment and Ecology Bureau (a new bureau following the Government's planned reorganization of the Environment Bureau) correcting the past shortcoming of each government department acting on its own. Adopting a people-oriented approach, it should show commitment to produce concrete results in regard to the garbage levy and the plastic bag levy in the near future, and in the next 15 to 20 years, use the HKD240 billion to be invested under the Hong Kong's Climate Action Plan 2050 to promote the development of green industries, create investment and employment opportunities, and take forward the various measures on climate change mitigation and adaptation, leading Hong Kong to complete its transformative shift towards low carbon to become truly green, livable and sustainable.

This is a free translation. For the exact meaning of the article, please refer to the Chinese version.
Should you have any comments on the article, please feel free to contact Mr Martin Liao.
Address : Rm 703, Legislative Council Complex, 1 Legislative Council Road, Central, Hong Kong Tel : 2576-7121
Fax : 2798-8802
Email:
legco.office.liao@gmail.com
---
---