Voice in Legco - Embrace New Era of Bay Area with Broadest Vision
The Bay Area is to set a new milestone for Hong Kong's development while ushering in a new era for Guangdong, Hong Kong and Macao.
With the much-anticipated plan for the Guangdong, Hong Kong and Macao Bay Area about to be rolled out, some lawmakers at a recent Legislative Council meeting put forward a motion to discuss "strengthening regional cooperation and jointly building the Guangdong-Hong Kong-Macao Bay Area". It attracted as many as 14 legislators of different parties and camps to propose amendments to express their expectations and suggestions for the Bay Area. Finally, the original motion was passed together with seven amendments, including mine. While listening to LegCo members' views, the HKSAR Government promised to continue listening to the views of various sectors so that government measures can better suit the needs of stakeholders and help them capture the opportunities arising from the Bay Area.
Helping Hong Kongers get big picture is top priority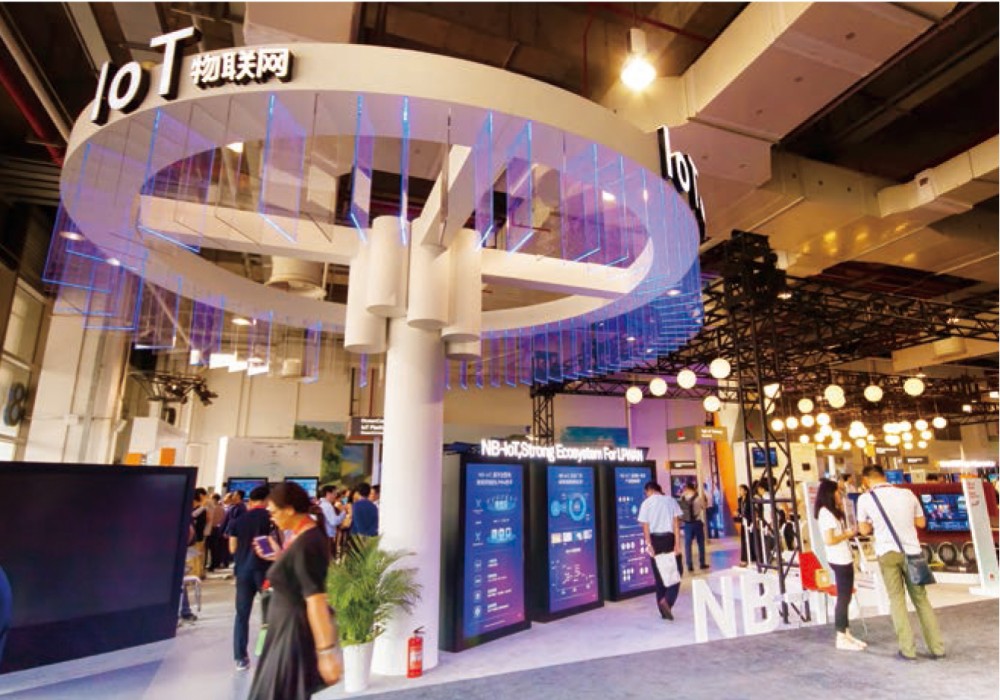 As the development plan is critical to Hong Kong's future, all sectors of society should discuss it extensively and team up to build the Bay Area through government-public cooperation. However, the general public still do not know much about the Bay Area. Some poll results even show that over half of Hong Kong's young people have not heard of the Bay Area project. In view of this, my amendment consists roughly of two parts. The first part focuses on the grand scheme and characteristics of the Bay Area to help Hong Kong people understand the big picture and urges the HKSAR Government to steer the people of Hong Kong, especially young people and SMEs, to engage in the Bay Area with the broadest vision and most open attitude. The second part urges the HKSAR Government to adopt appropriate policy measures to support Hong Kong people in capturing various new opportunities in the Bay Area.
During the country's 40-year glorious history of reform and opening-up, Hong Kong and Guangdong Province have continued to complement each other through the "front shop, back factory" model. Although today's Bay Area plan builds on the past, it is by no means old wine in new bottles. As long as we look at the big picture of the country's strategic opening-up and the landmark "Belt and Road" for international and regional cooperation, we will know that the Bay Area idea complements the great eras at home and abroad. It is to usher in a new era for Guangdong, Hong Kong and Macao and set a new milestone for Hong Kong's development.
Policy support for capturing diversified opportunities
The Framework Agreement on Deepening Guangdong-Hong Kong-Macao Cooperation in the Development of the Bay Area signed by the NDRC and the governments of Guangdong, Hong Kong and Macao last year has set out clear notions for the Bay Area's development. Put simply, the Bay Area will further deepen cooperation to drive synergistic economic and social development between the three places by improving and innovating the cooperation mechanisms in the area in order to overcome each other's development bottlenecks and enable the Bay Area to become a first-rate international bay area, a world-class city cluster, and a quality living circle suitable for residence, business and tourism. It also echoes the country's innovation-driven strategy to develop into an international innovation and technology (I&T) center. Therefore, the Bay Area's development opportunities will be unprecedented and tremendously diversified. In addition to seeking breakthroughs in economic areas such as I&T, finance, shipping, trade and professional services, the area will also strengthen cooperation and industry development in transportation, ecology, healthcare, education and tourism, which this article will not reiterate.
However, implementing the various plans for the Bay Area is not a simple or straightforward task. It urgent needs all stakeholders to work together in a concerted manner to actively participate in it and coordinate with each other. These include the need for innovative thinking to promote the flow of people, materials, capital and information, given the differences in administrative systems, tariffs and legal systems in the area. Therefore, it is necessary to prevent the public from looking at the Bay Area plan, which is critical to Hong Kong's future, with skepticism or a narrow mind due to misunderstanding or a lack of understanding, thus preventing us from stepping forward. For example, on that day a few LegCo members regarded the Bay Area as a crisis for Hong Kong or focused only on Hong Kong as the major target, and wanted to remove the important goal of developing the Bay Area "into a first-class international bay area and a world-class city cluster" in their amendment, They also stipulated that I&T industries must be "headed by Hong Kong" and even wanted to do away with the mutual recognition of professional qualifications that had been put in place under CEPA for many years. In the end, these amendments did not receive the LegCo's approval.
In fact, I believe those who are far-sighted will not just focus on Hong Kong for future development, but also look to the Bay Area, which covers an area of over 50,000 square kilometers, has a population of more than 60 million people and boasts a GDP of nearly USD1,400 billion, which is similar to Korea and surpasses Australia. Moreover, the Bay Area will be a platform for ASEAN and an important "Belt and Road" node. At present, there are a few voices among the Hong Kong public criticizing such claims as belittling Hong Kong and causing Hong Kong to lose its special position and edge. This is totally disregarding the design focus of the Bay Area itself, which is to complement each other under the "One Country, Two Systems" principle, including making the best use of Hong Kong's special strengths as a highly internationalized and free economy. To put it bluntly, these criticisms have an ulterior motive, which is to provoke people's emotions against economic integration with the Mainland.
Appropriate support for young people and SMEs
The second part of my amendment puts forward a number of proposals in the areas of I&T, finance, trade, judiciary, environment and healthcare in light of the diversified opportunities in the Bay Area. For example, Hong Kong should fully align with the Guangzhou-Shenzhen Science and Technology Innovation Corridor to deepen complementarity of strengths for I&T development, strive for the Bay Area's full recognition of Hong Kong's professional qualifications, enhance Hong Kong's function as a cross-border e-commerce platform, and strive for national treatment of Hong Kong people and businesses in the Bay Area. It also states that these proposals should not be the only ones. Dazzling with strong vitality, the Bay Area is developing rapidly, with new developments keep coming up nonstop. For example, the Huangpu District and Nansha District are currently planning to grant "talent's green cards" to high-end talent from Hong Kong and Macao, and the Guangdong Pilot Free-Trade Zone also intends to further improve the pre-establishment national treatment for foreign investment, which will greatly ease market access. The public are waiting eagerly to see the rollout of the Bay Area plan, and the Central Government and governments of the three places will have more new ideas and policy measures to help Guangdong, Hong Kong and Macao enter a new era of mutual benefits and win-win outcomes.
This is a free translation. For the exact meaning of the article, please refer to the Chinese version.
Should you have any comments on the article, please feel free to contact Mr Martin Liao.
Address : Rm 703, Legislative Council Complex, 1 Legislative Council Road, Central, Hong Kong Tel : 2576-7121
Fax : 2798-8802
Email:
legco.office.liao@gmail.com
---
---