Digital Wallet Spearheads Smart Marketing and Consumption
Electronic payment platforms, which are enjoying rapid growth on the Mainland, are making a splash in Hong Kong. The CGCC Ladies' Committee and Members' Services Committee met representatives from several industry-leading companies to explore the opportunities for using electronic payment to promote and expand business as well as to boost competitiveness.
Alibaba reforms the marketing model
Founded in 1999 with the pledge to "make it easy to do business anywhere", Alibaba Group has led the way in terms of online e-commerce trade. Jason Chan, Senior Business Development Manager at Alipay, points out that the group has a very extensive business presence, engaging in B2B, online retailing, shopping search engine, third-party payment and cloud computing services.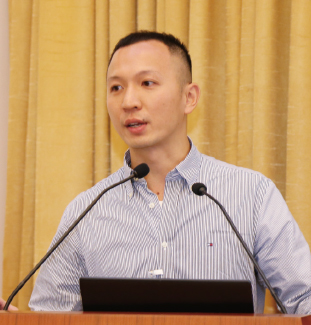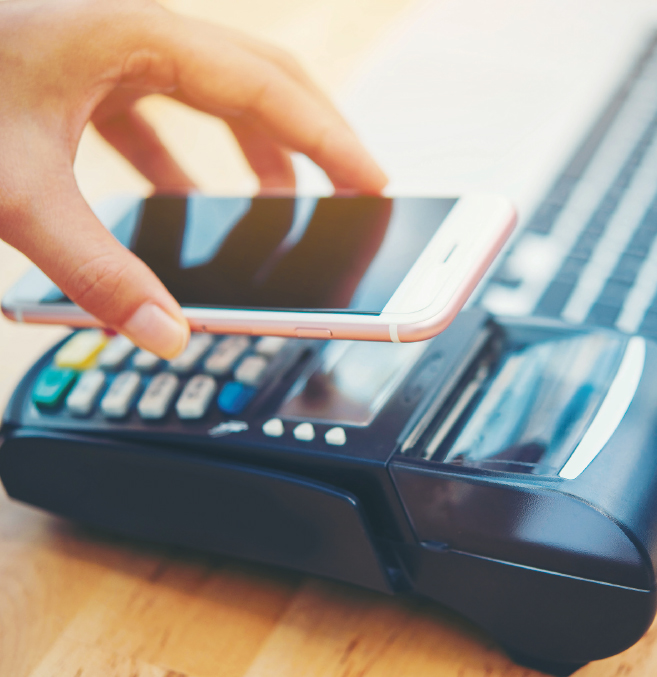 Chan explains that although they have their own development paths these businesses are mutually supportive, exemplified by the online retail platforms Taobao and Tmall. As it is not easy for Mainland consumers to obtain bank credit cards, Alibaba has set up an alternative system - Ant Financial - to offer payment services like Alipay. In addition to making payments easy, it offers a high interest rate on account balances, which has proved popular with consumers. Another example is AliCloud, which does not suffer from systems failures during peak shopping periods, such as the Singles' Day shopping festival. Even on busy trading days, venders do not suffer technical problems and lose out on business. Chan says Alibaba Group is now among the largest 20 "economies" in the world. Alipay is continuing to expand, hoping to one day become a global payment platform that can be used worldwide. That would earn China's e-payment a place among China's "four new great inventions" (high-speed rail, mobile payment, e-commerce and bike-sharing).
E-payment gaining prevalence in Hong Kong
From a micro-level perspective, Alipay is developing very rapidly in Hong Kong. Bonnie Chan, Senior Business Development Manager at AlipayHK, points out that Alipay is now accepted by more than 15,000 merchants and it can be used in more and more scenarios in everyday life. She cites the example that consumers have been able to buy goods at convenience stores or pay utility bills with Alipay for some time now.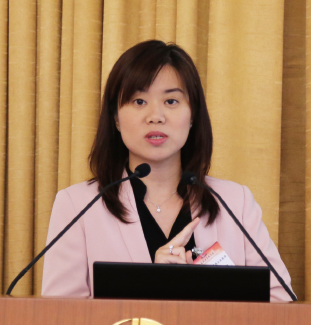 Chan says that Alipay is offering special newcomer privileges to attract new users. The goal is to make Alipay widely popular, and if all goes well Alipay will become the marketing partner of more merchants. Alipay allows them to roll out special offers to drive business. She points out that Alipay HK has simplified both its registration and payment processes to make it more user friendly.
Supporting small enterprises to explore business opportunities
As a results of rigorous government efforts in recent years to support e-payment, Emily Tang, Senior Products Manager at WTT HK Limited, expects e-payment to pick up pace significantly in Hong Kong. She believes many consumers will embrace this new payment method, and riding this new wave as early as possible will undoubtedly make merchants more competitive.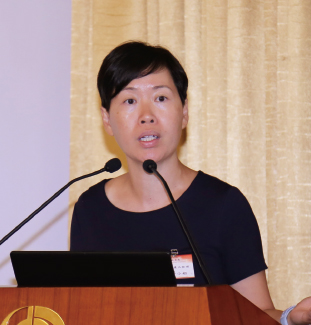 Tang says her company introduced the one-stop Alipay service to allow retail merchants to offer customers a convenient and fast mobile payment experience and to help them grasp business opportunities presented by the transition to cashless retailing. According to Tang, Alipay's merchant fee rate is lower than traditional credit cards, making it more profitable for merchants to use Alipay. In addition, once on board, merchants can accept Alipay digital wallet payments from both mainland and Hong Kong customers, helping them to broaden their customer base.
To encourage merchants and consumers to use the Alipay service, WTT places great emphasis on the QR code scanning process, ensuring that the hardware is sensitive enough to complete payments smoothly and safely. They are also determined to assist small businesses. Working towards a vision of mutual growth, WTT provides merchants with ongoing support after they set up the Alipay system.
Understanding consumption habits to aid promotion
A survey found that more than 90% of people in Hong Kong mainly used cash or Octopus cards for payments in the past year, while only 20% used mobile payments. Felix Wong, Client Servicing Manager at Cherrypicks, points out that Octopus is still a mainstream and easy payment method in Hong Kong, and it may hinder changes in payment behaviour.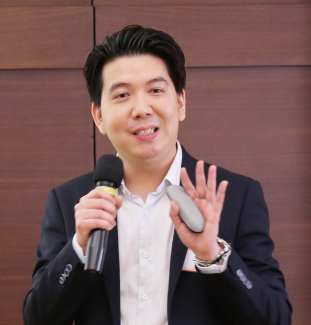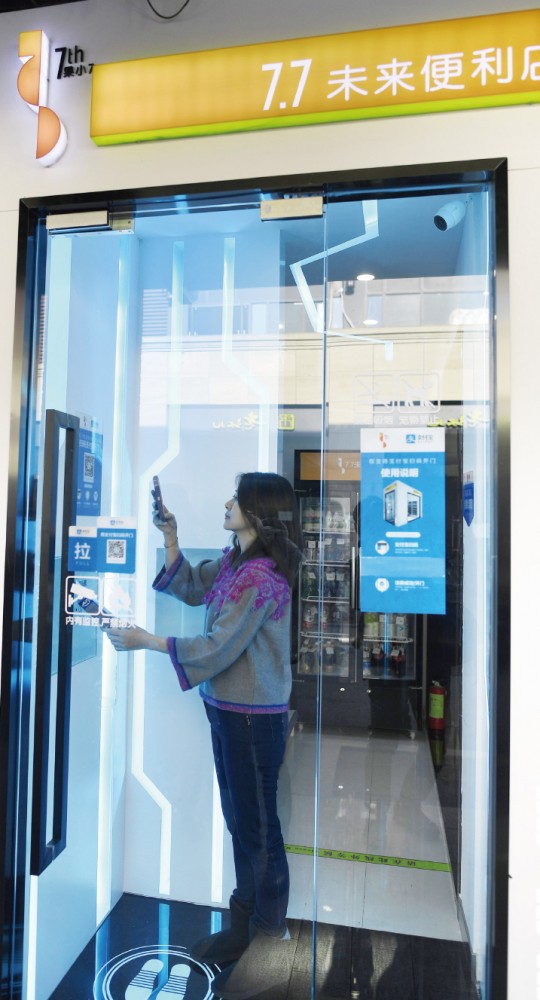 Wong says public misconceptions, such as concerns about safety and privacy issues, are one of the reasons mobile payment is not more widely popular in Hong Kong. He explains, however, that mobile payment is really very safe in Hong Kong because every application undergoes strict checks by the Hong Kong Monetary Authority prior to launch in order to obtain an SVF license. Some people are worried that having their ID cards scanned by payment devices may cause privacy leaks. Wong clarifies that scanning simply verifies that the payment account belongs to the cardholder and checks any past records of illegal activities like money laundering. This process actually aims to protect both the service provider and the user. He also addresses the concern about QR code fraud. He says the QR code can only be used once, and it becomes invalidated after the transaction. If it is not used within a short time, it automatically updates.
E-payment is being used in all aspects of everyday life. Wong believes this is of great advantage to the merchants. They can incorporate marketing promotions into the payment process to reach their target customers. For example, a famous coffee shop chain offers digital stamps to customers who pay with their mobile app. It is a good way to increase both customer loyalty and repeat purchase rate, while revealing consumption records and patterns.
Looking ahead, Wong believes Hong Kong will see an increase in payment methods and digital wallets, leading to different types of retail shops. For instance, a new type of shop has opened in Korea where shoppers can enter, exit and settle payments with the palm of their hands.
E-payment and smart cities go hand in hand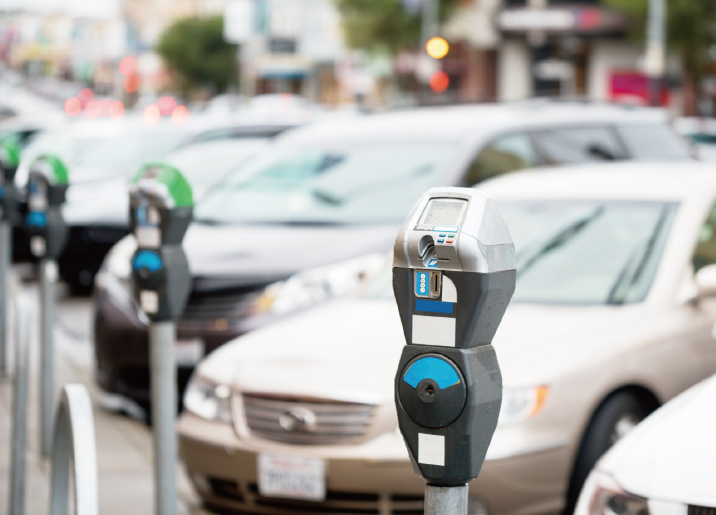 Digital wallets have been one of the fastest growing technologies in recent years, with Pay Me, WePay, Alipay and other digital wallet applications proving extremely popular. Matthew Ng, Business Development Manager at Cherrypicks, believes digital wallets are not just payment tools but will radically change people's lives.
Hong Kong is developing into a smart city. According to the Smart City Blueprint for Hong Kong published by the government in 2017, being a smart city covers six interconnected areas: mobility, living, environment, people, government and economy. These aspects are also closely linked to e-payment. Parking is one example. Drivers currently pay for parking meters with coins or Octopus cards, but in the future an in-vehicle electronic device will take care of this. Using an automatic sensor, the parking fee is charged from the moment the driver switches off the engine. The system can also send a mobile phone message to the driver before his or her parking time expires. He explains that digital wallet is the key technology behind this design, which offers value-added services alongside payment capabilities.
The financial sector is Hong Kong's economic lifeblood. Ng adds that developing fin-tech is crucial to Hong Kong and e-payment plays an essential part in this process. He says bank cheques that take days to clear belong in the past, and only e-payment can achieve payment on delivery and cut processing times.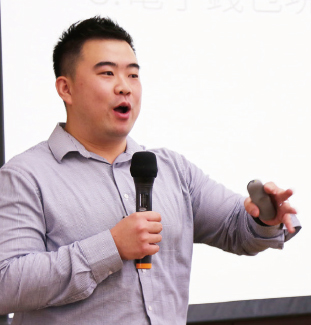 Ng concludes that Hong Kong will enter a new age in the next five or 10 years. It will no longer be necessary to carry your wallet when you go out because payments can be made using a smartphone or even a smart wristwatch or necklace. He stresses, however, that this change is not mandatory but rather a natural consequence of advances in technology, and the smart ecosystem that it engenders will make people's lives easier and more convenient.
---
---