Trade War Triggers a New Round of Sino-US Interplay
Just when the Sino-US trade war seems to be escalating, China's State Council announced at its executive meeting that it will slash the import tariff rates for 1,585 tax items with effect from November. It is said that this is not only China's long-term preparation for the trade war, but also a manifestation of globalization on its part. Over in the US, the trade war situation will likely affect the results of its mid-term elections in November and even Trump's policy direction, with particularly big impact on the Chinese and US political and economic situations.
Richard Hu: Sino-US trade war is set to persist for some time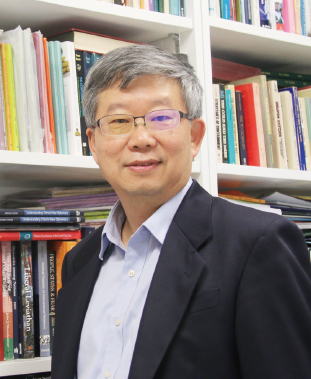 The US mid-term elections are tentatively scheduled to be held on 6 November. According to local polls and media forecasts, the Democrats will likely regain the majority of the 435 seats in the House of Representatives after the mid-term elections, which will pose big challenges to Trump's administration during the rest of his term and add uncertainty to the trade frictions between the EU, China and the US.

US diplomatic manoeuvres will increase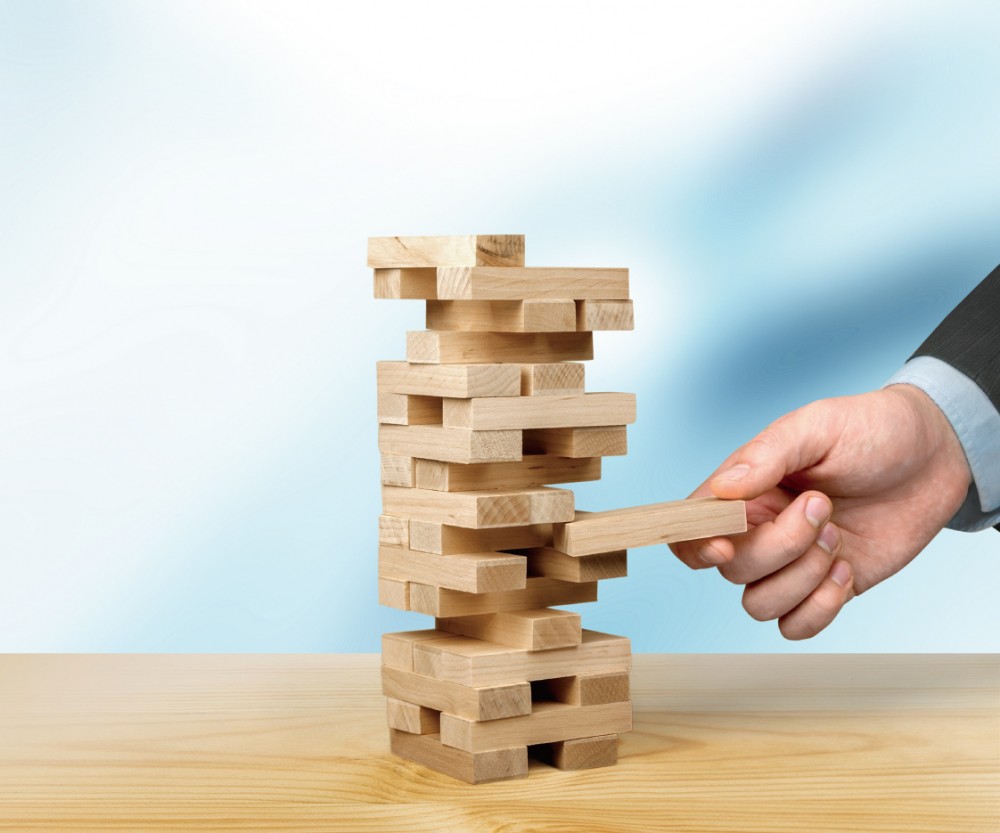 Richard Hu, Professor at the Department of Politics and Public Administration, University of Hong Kong, believes that Democrats in the House of Representatives will likely move to impeach Trump if their party wins the mid-term elections, but even if the House passes the impeachment motion, the Senate is unlikely to give its approval. This is because it must be supported by at least two-thirds of the Senate, where the Republican Party is expected to maintain a majority after the mid-term elections.

Hu said: "If the Republican Party loses control of the House of Representatives, Trump will have difficulty continuing to pursue his tax and other economic reforms, as well as overturn former US President Obama's health care reform plan." In Hu's view, because of the difficulty in implementing internal policies, Trump may make more foreign policy manoeuvres in the future, especially on issues regarding the Middle East, Syria, North Korea and the South China Sea.
Four levels of Sino-US trade war
Hu believes the US is currently adopting a bilateral strategy. He expects the trade war between China and the US will persist for a long time after the mid-term elections. The Sino-US trade war can be divided into following four levels, based on his observation:
First, the trade deficit issue; second, open market and investment issues; third, China's industrial policies and development models, which the US wants China to change; fourth, issues involving global competition between China and the US. Hu believes the issues of the first two levels can be resolved through negotiations. China has also promised to reduce the trade deficit between the two countries and gradually open up its markets. As for the third level, China will never agree to change its industrial policies and development models. Hence, Hu believes the Sino-US trade war will continue for some time and will likely be tied to factors influencing the competition between the major countries, making the situation complicated and unpredictable.
Impact will be far-reaching if the US exits the WTO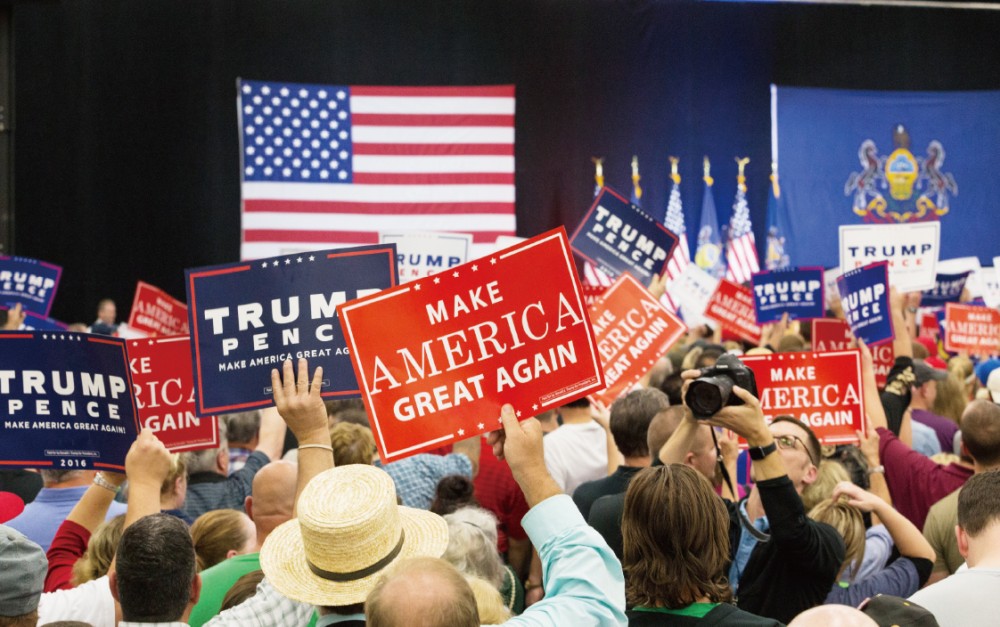 During an interview with Bloomberg, Trump threatened to pull the US out of the WTO if the organization refuses to change. "Trump believes the WTO's arbitration mechanism is unfair to the US and enables other countries to take advantage of his country in terms of trade." If Trump indeed withdraws from the WTO, Hu pointed out that the US will sign trade agreements with other countries and may form a new multilateral trading system with developed countries such as those in Europe and Japan. Nonetheless, the US withdrawal will not cause the WTO to collapse since most countries will still want to preserve the WTO as a multilateral free trade organization.
Trade war impact cannot be taken lightly
External opinions generally believe the Sino-US trade war has a huge impact, but some economists pointed out that it has limited impact on China as it affects only 0.5% of the Chinese GDP. Nevertheless, Hu believes this 0.5% impact cannot be ignored, "China's current efforts on economic deleveraging and supply-side reforms will have cumulative negative effects on China's economic development, and the effects are slowly emerging."
He expects the impact of the Sino-US trade war will gradually be felt as traditional US holidays Thanksgiving and Christmas approach. "Since Christmas and Thanksgiving are the busiest periods for businesses and consumer spending in the US, the real impact will soon emerge if demand is weaker than before." However, Hu stressed that as China's manufacturers still have the advantages of low costs and high quality, it is difficult for neighbouring countries to replace them in the near term even if the US raises tariffs on Chinese goods.
Tse Kwok-leung: China remains calm amid trade war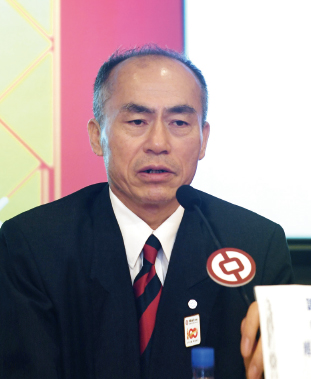 As the Sino-US trade war escalates, the public is worried that it may hurt economic development in the Mainland. Tse Kwok-leung, Head of Policy & Economic Research of Bank of China (Hong Kong) Limited, believes that although the trade war has great impact on export trade, it does not necessarily affect the Mainland's overall economic growth. He expects this year's economic growth to remain no lower than 6.5% and maintain a steady pace.
Internal and external measures to meet challenges
t has been longer than three months since the trade war broke out and there is still no sign of it stopping. Tse said that the Mainland is working on offsetting the trade war's impact in various ways, such as stepping up domestic investments. He added that domestic demand for infrastructure is still huge. Especially in the central and western regions and other second- and third-tier cities, there is great potential for development as transportation and other supporting facilities are still lagging behind. It can also stimulate the economy and ease the trade war's impact on the domestic economy.
He said that China's fiscal policy is becoming proactive to reduce taxes and administrative fees, thereby easing the operating costs for businesses. The People's Bank of China recently announced that it would reduce the reserve requirement ratio (RRR) for most banks by one percentage point, the fourth time this year. Tse believes the RRR cut can appropriately ease money supply and increase market liquidity, and expects that there is still room for further RRR cut in the future.
The Central Government is also striving to open up international markets. Besides neighbouring countries such as Japan, South Korea and Southeast Asia, it seeks to partner with countries in Africa and America. Tse said that in response to the US's containment strategy, China must get hold of every country willing to collaborate so that the entire trade landscape can develop at a global level. This year, the Mainland has lowered tariffs on certain imported goods four times and held import fairs to help bring in overseas trading partners.
Excessive worry is pointless as advantages remain
Elsewhere, the US, Canada and Mexico have earlier signed a new free trade agreement (USMCA), which stipulates that if any USMCA member reaches any new free trade deals with non-market economies, the other members have the right to withdraw from the USMCA. It is widely speculated that this stipulation is targeting China and is effective in isolating the Mainland from other countries. In the future, it is likely to be extended to other free trade agreements revised by the US with other countries. Tse believes there is no need to worry too much about this, since trade between countries has always been the result of mutual negotiations, and the Mainland's products remain attractive to foreign markets as they are still very competitive internationally.

Tse said that because the trade war was unilaterally provoked by the US, China does not have the initiative. Thus, there is great uncertainty and it is difficult to predict how it will pan out. He suggested Hong Kong enterprises to adopt a conservative and risk-averse strategy in business expansion, but they should not be too worried. They can still face the prospects positively and wait patiently for the trade war to end.
Alan Leung: US diverting attention from internal controversies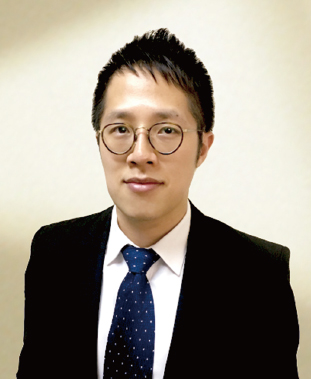 US President Trump has been beset by the Russia-gate scandal and the porn-star scandal is continuing to fester, further hitting his personal image and integrity, which will have an unknown impact on his political career. Alan Leung, Senior Economist & Strategist of Bank of Communications Hong Kong Branch, said that these events will be the key factors in the mid-term elections, "When more information becomes available, it will trigger a crisis for Trump and the Republican Party."
Scandals may affect mid-term elections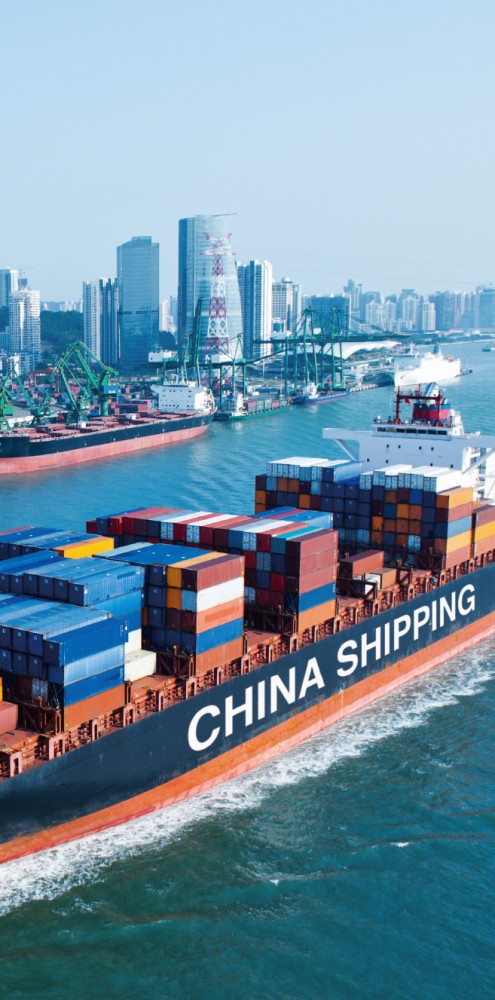 "As the events besetting Trump are quite controversial and it is common to see a change of power between the two major US political parties, the reins of the House of Representatives will likely fall back into the hands of the Democrats in the coming mid-term elections." Leung pointed out that if the Democratic Party regains control of the House of Representatives, it will put pressure on Trump's administration. It will be more difficult for Trump to introduce controversial policies, such as next round of tax cuts and construction of border walls, and fulfill his campaign promises on building infrastructure.
Diverting attention does not help
With persistent domestic controversies shadowing his presidency, Trump may further focus on foreign affairs, but Leung said that domestic issues cannot be avoided. "Issues such as whether the Sino-US trade war can bring traditional factories back to the US, what policies should be adopted after the economy has digested the impact of tax cuts next year and the infrastructure expenditures promised during his presidential campaign cannot be resolved by shifting focus to foreign affairs." Leung said that even if the trade war can force factories to leave China, it does not mean that they will return to the US because businesses prefer Southeast Asian countries with lower wages and lower production costs.
Earlier, Trump said that the US will consider pulling out of the WTO if the organization refuses to change, but Leung believes that his threat is not much more than a paper tiger. "The WTO has not taken any further action on the US's actions. Even if it plans to set up an arbitration panel, there is still no law on trade that requires the US to follow." He added that the US seems to be posturing, with the aim of getting developed countries, such as the EU countries, to make more compromises on trade.
In Leung's view, investors need not be overly pessimistic about the economic prospects of emerging markets. After the Asian financial turmoil, Asian economies are now more defensive and their central banks have higher reserves. In addition, some Asian countries or regions such as Taiwan and Southeast Asian countries can benefit from the trade war, e.g. some high-tech factories may return to Taiwan where there are less policy risks and lower labour costs.
---
---