Hong Kong's eSports Industry Poised for Growth
CGA eSports Stadium, the largest integrated gaming venue in Asia, held its opening ceremony in Hong Kong recently. Regarded as a new landmark for Asia's eSports industry, it is set to bolster the development of Hong Kong's eSports sector and create more diversified employment opportunities for the younger generation to open up a successful career path.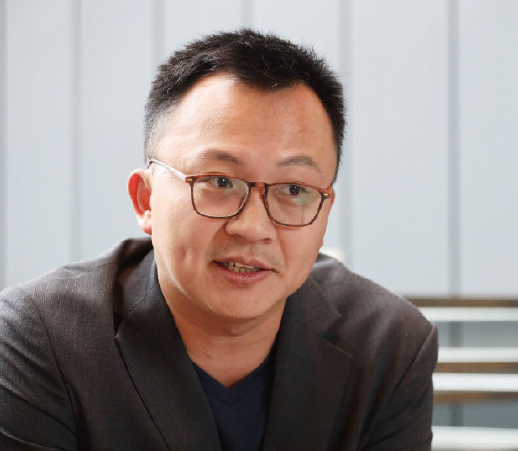 Eric Yeung: Comprehensive Support and Measures Essential for Industrializing eSports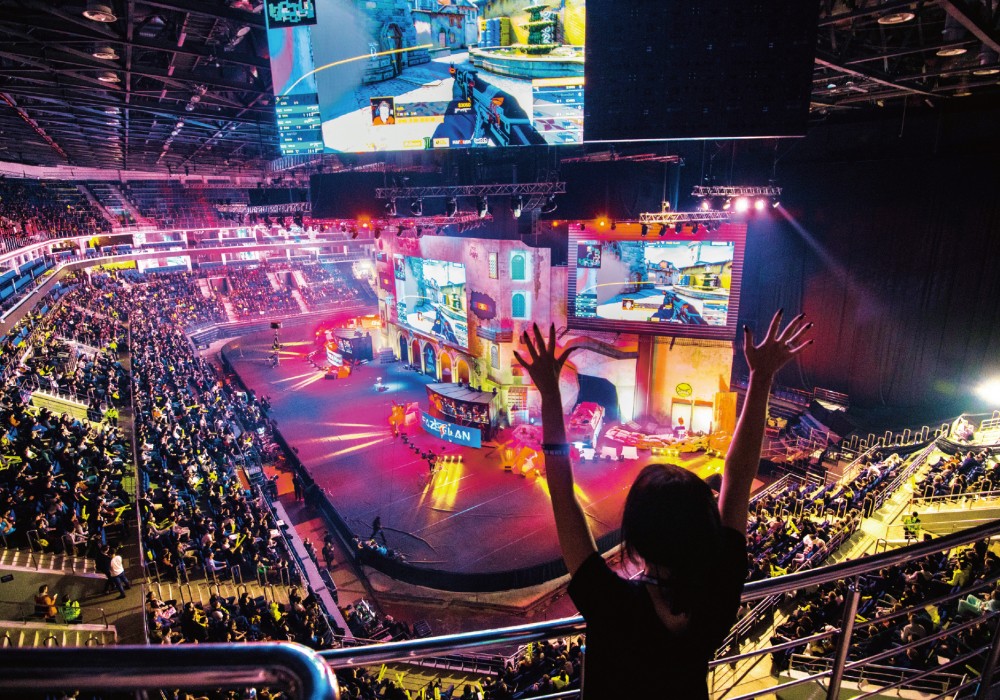 Although the eSports industry is taking the world by storm, its development in Hong Kong is lagging far behind. According to Eric Yeung, President of Esports Association Hong Kong, the stage of development of the local eSports industry is a relative concept. "Compared with Korea, the eSports industry of Hong Kong is neither an early starter, nor rapidly developing." Yet, he also noted that the local presence of mega eSports tournaments has started to grow in recent years, and these tournaments are drawing more attention.
Hong Kong stands out with strengths amidst growth in Asia
Enjoying the geographical advantage as the commercial hub of the Asia-Pacific region, Hong Kong has an unrivalled position of economic and strategic strengths. Yeung believed that Hong Kong has what it takes to become a center for international eSports tournaments, noting that "positioning" is crucial. "Hong Kong shall look much further than merely grooming top notch eSports athletes. Instead, it should work towards supporting the growth of the industry and services to complement the tournaments. By doing so, mega events from around the world can be lured to set their stage in Hong Kong."
Yeung commented that although eSports is still an emerging industry, Asia has already taken up more than half of the market share of the global eSports industry. Given that eSports champions of recent years have mostly come from Asia, Yeung believed the industry will see increasingly strong growth in the Asian region over the next few years with China as a main driver.
Setting the name right for eSports
Although eSports has been internationally recognized as a real sport, the HKSAR government is still positioning it as an "innovative technology" – a definition that obviously differs from what it is seen globally. Yeung revealed that Esports Association Hong Kong has already applying to become an official member of the Organizing Committee for the Olympic Games. The sports can be formally recognized by the Home Affairs Bureau and set the name right as a sport upon successful application.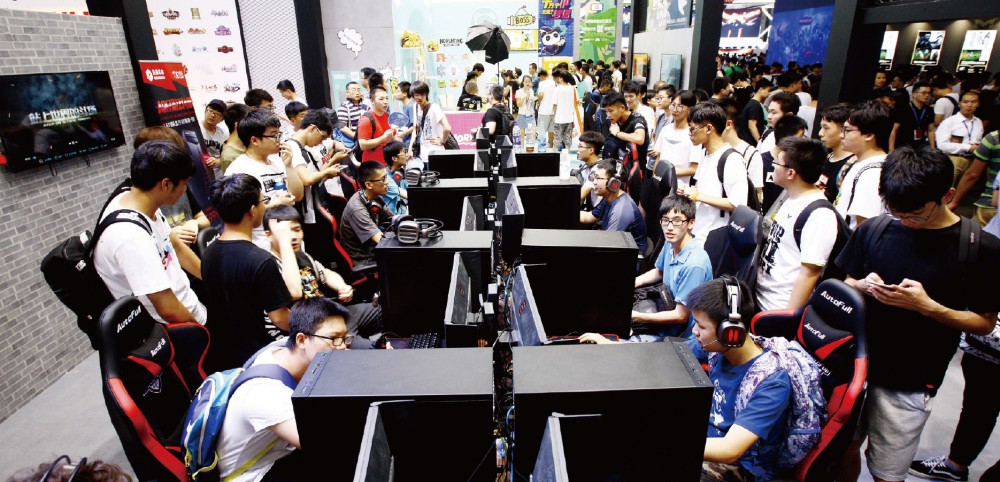 To promote the development of the esports industry with vigor, the HKSAR government has set up a fund of HKD 100 million. While the amount seems to be the beginning of a promising future, does it imply sustainable growth for the industry? Yeung considered that for a sport to attain growth, an industry must first be built. What exactly does "industry" mean here? The answer is simple: someone has to foot the bill, and a sponsor is available to sponsor." He explained that when a brand is willing to sponsor a football team like the Manchester United, it demonstrates confidence in the commercial value and the brand impact of the football club.
Keen demand for talents to support industrialization of eSports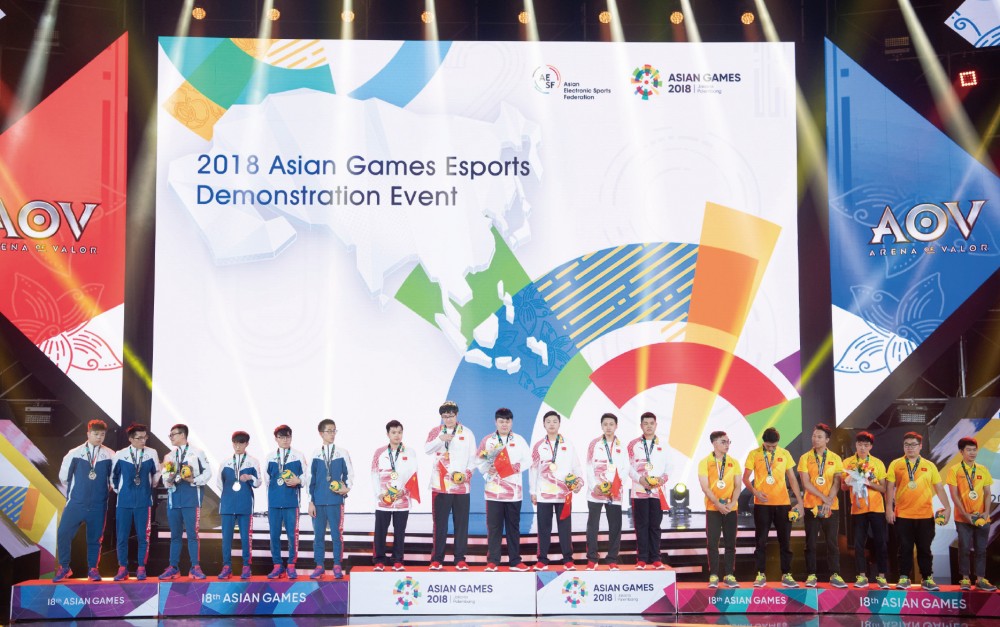 Talent grooming is essential for the growth and long-term competitiveness of an industry. However, when the topic of training for eSports is discussed, many are still relating the idea to the training of athletes. However, Yeung does not consider e-athletes as the most important part. "After all, we are talking about an industry, in which athletes only make up a small part of the ecosystem. The development of the industry, more importantly, is driven by support staff." He quoted a television station as an example. While there is a need to groom artistes, training artistes alone can hardly support the smooth running of the station. Indeed, a staff that works on management and behind the scene is much more important.
To promote eSports professionalization, tertiary institutes must also actively launch related programs. For example, HKU School of Professional and Continuing Education and the Open University of Hong Kong are offering the Diploma in eSports Science and the Bachelor of Business Administration with Honours in Sports and eSports Management program, respectively. "Professional training is essential for support staff, as this could help them understand the ecosystem of the entire industry and learn about how to lead and manage." Yeung believed that talents with such knowledge would be the key drivers for the industry. As the general public has become more knowledgeable about eSports, Yeung is confident that e-sports and its industry can expect strong growth in Hong Kong.
Ryan Chow: eSports Provide Opportunities for Young People to Turn Interest into Career
Located in bustling Mongkok, the HKD30-million CGA eSports Stadium is over 25,000 ft2 in size. Hong Kong's new eSports landmark is divided into six zones: eSports Arena, The Stage, Console & Mobile Area, VR Zone, CGA Store and e-Café. Equipped with professional-grade computers with the highest-end graphic cards and 144hz monitors, it comes complete with a women-only section to ensure that varied needs of all eSports enthusiasts and beginners are looked after. It is a solid starting point to accelerate comprehensive development of Hong Kong's eSports industry.

eSports Stadium's visitor numbers meeting expectations
Ryan Chow, Chairman of Esports Association Hong Kong and Co-founder of CGA eSports Stadium, says that the gaming venue's visitor numbers have been in line with expectations and on an upward trend since its opening. He is confident that it will reach or even surpass the previous target of 1.2 million visitors per year. "We have noticed visitor increases during long holidays, and about 20% of visitors are tourists from the Mainland or other countries. Utilization rate of the women-only section is not very high. Women are less likely to come in groups or alone and thus tend to stay in other sections of the stadium."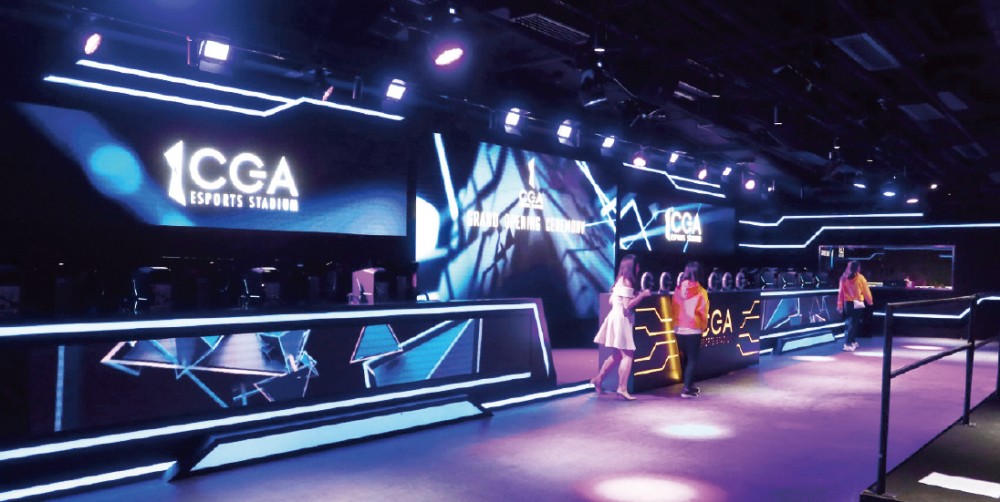 As for visitor age groups, Chow says the coverage is fairly broad, ranging from 14 to 40 years of age, with more from the working class on weeknights and predominantly students in the afternoons and during weekends. Their average stay is about two to three hours. "Visitors have varying lengths of experience in eSports and their preferences are also different. Therefore, while eSports Arena, The Stage and VR Zone have their own gamers, mobile gamers mostly gather in the Console & Mobile Area. What they share in common is a general positive view on the CGA eSports Stadium. For example, they are satisfied with the existing design of the facilities and seats. A common suggestion for improvement is to have a wider range of games for them to sharpen gaming skills."
Breaking down barriers to facilitate development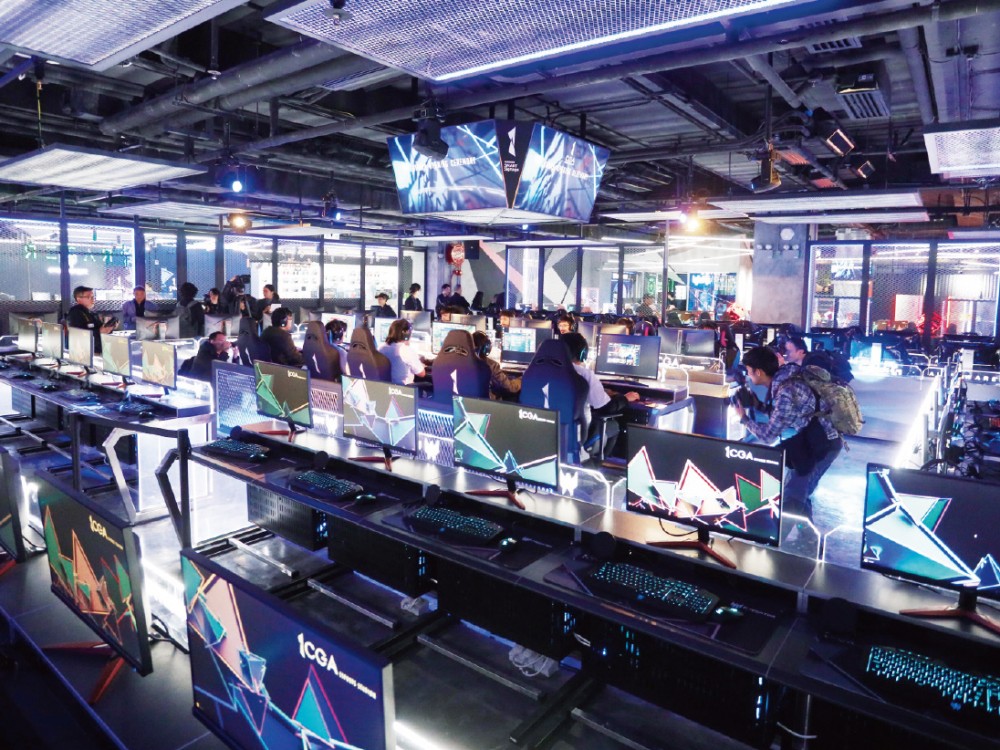 In recent years, the Government has made focused effort to drive the burgeoning eSports industry. Several support measures have been introduced, such as the announcement in last year's Policy Address that it will earmark HKD100 million for Cyberport to build venues and train talents, and the Home Affairs Department will accept application for exemption of eSports venues from licensing requirements. Chow admits that most of these measures were in response to trade members' requests to boost Hong Kong's eSports industry by removing existing barriers.
"Take the exemption of eSports venues from licensing requirements as an example. CGA eSports Stadium has submitted the documents required by the authorities and is now awaiting approval. The process has been generally smooth. The Esports Association Hong Kong will also contact trade members at a later date to seek their views on the application procedures."
The eSports venue at Cyberport on Hong Kong Island will be officially unveiled this July. Chow welcomes this new addition and looks forward to seeing it engaged in more collaborative projects with the CGA eSports Stadium. Given their complementarity of strengths, the two venues can produce synergies to provide better facilities and all-round support, both for launching promotional campaigns for the industry and hosting international events.
Robust communication campaigns to attract talents
According to Chow, public awareness and acceptance of eSports, although still limited, are gathering strength. However, many people still do not understand that today's overseas eSports competitions are often comparable to major sports events in terms of scale. They are not only broadcast live to many regions around the world, but also generate considerable advertising revenues. Moreover, top-performing eSports teams are run in a way similar to football clubs. "Besides eSports gamers, this industry must also bring in a large number of talents of different disciplines, such as data analysis, design, event production, event commentary, directing, and advertising & marketing, so as to create new opportunities for young people who like eSports and have different expertise. They can transform egaming into a career or find new opportunities to turn interest into a development path."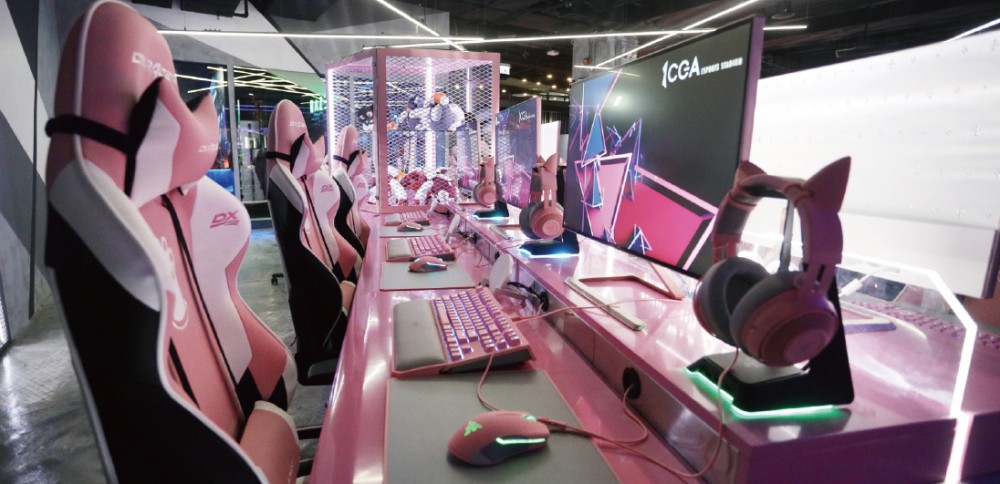 Chow stresses that the biggest challenge facing the industry today is the shortage of talents. We should promote the industry to schools and parents more accurately and effectively, such as holding educational exhibitions to enlist their support for the new generation to develop a career in egaming. In addition, we must bring in and host more mega events and competitions to attract business sponsorships and overseas investments to invigorate the eSports industry. "We hope the Government can take a more active role. Industry members would be able to develop their business more effectively if supportive policies and measures are in place, such as exemption for some taxes, securing international competitions overseas, and stepping up job training and school outreach."
---
---