Leverage Greater Bay Area to Build a New Guangdong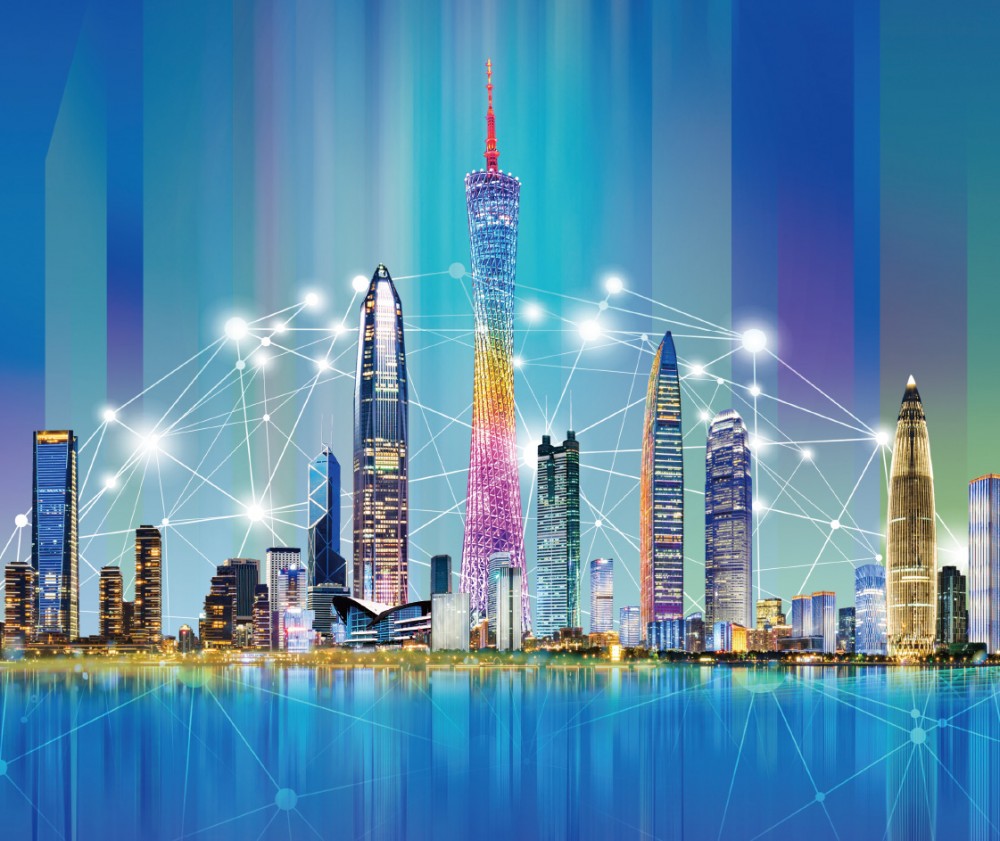 Huang Kunming, Secretary of the Guangdong Provincial Party Committee, said that "a new Guangdong can certainly be created" by leveraging the Guangdong-Hong Kong-Macao Greater Bay Area (Greater Bay Area) as a source of impetus. In fact, if counted as a standalone economy, Guangdong Province would rank among the top 10 globally. How can Hong Kong leverage the construction of the Greater Bay Area to jointly inject impetus into building a "New Guangdong"?
Fang Zhou: Guangdong-Hong Kong Cooperation Moving Towards New Model of Parallel Division of Labour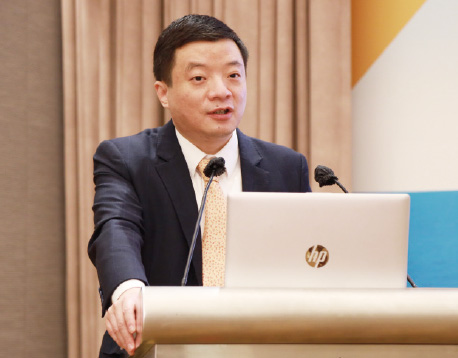 Guangdong Province would rank among the top 10 globally if counted as a standalone economy, indicating that it has a considerable economic scale. Fang Zhou, Research Director of the One Country Two Systems Research Institute, said that there was a vertical division of labour between Hong Kong and Guangdong Province late last century and early this century, with the former striving for orders from all over the world and shifting them to the neighbouring Guangdong Province, while the latter producing in large quantities under a "factory" economic model and then re-exporting or exporting to the rest of the world through Hong Kong. However, he pointed out that this "shop in the front and factory in the backyard" division of labour is no longer the case today.
Fang explained that many high value-added industries have emerged in Guangdong Province in recent years, all of which have a certain business positioning and global scale. Coupled with the establishment of Shenzhen Port and Nansha Port, Guangdong Province no longer needs to rely solely on Hong Kong as a single external container port and window. As such, the division of labour between Hong Kong and Guangdong Province has become increasingly more parallel.
Promoting Guangdong's strengths internationally through Hong Kong
Although Hong Kong's role in Guangdong Province's external flow of materials is gradually diminishing, the flow of people between the two places is still becoming increasingly frequent, and Guangdong Province has a strong demand for talents. Fang said that there are already clear plans and actions for creating a New Guangdong, including further detailing and specifying the nurturing and development of industrial clusters and formulating in detail 20 strategic industrial cluster action plans to make nurturing more targeted, as well as to comprehensively improve commercialisation.
In Fang's view, enterprises in Guangdong Province can attract international markets and talents through Hong Kong, while innovation and technology (I&T) talents can also reside in Hong Kong, thus achieving a win-win model. "Hong Kong is an excellent platform to promote the industrial strengths of Guangdong Province to the wider world, which will not only accelerate the industrial development of the two places, but also create more job opportunities."
Northern Metropolis provides spaces for interaction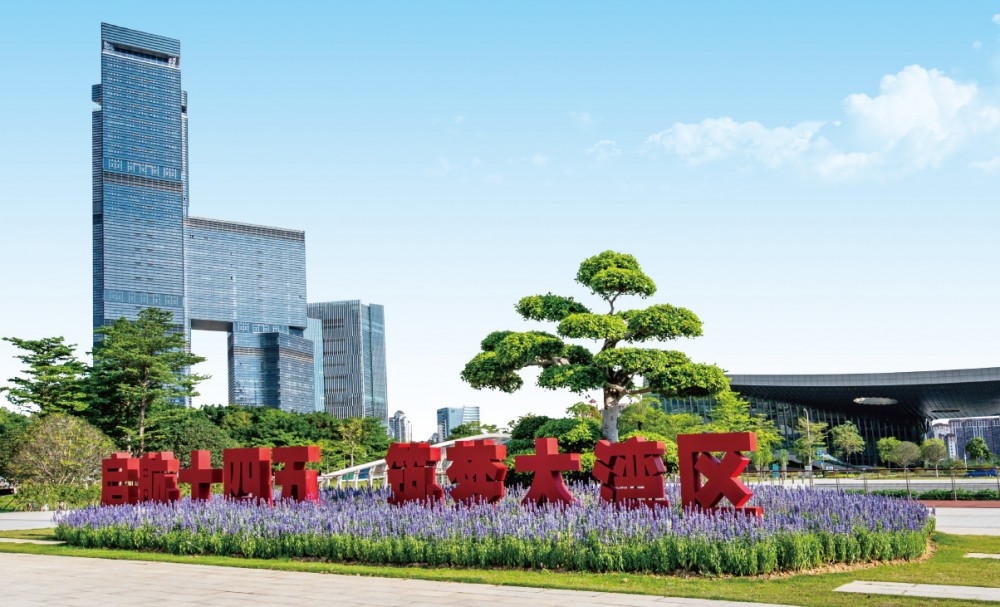 The Northern Metropolis project is a major development strategy for Hong Kong's future. Fang said that the Northern Metropolis can unleash and create development capacity. Moreover, it has many cross-boundary land control points. The Northern Metropolis will become an important area in Hong Kong to promote the integration of Hong Kong and Shenzhen, and even connect the Guangdong-Hong Kong-Macao Greater Bay Area (Greater Bay Area).
Fang further said that going forward, a central business district can be built in the Northern Metropolis, which will facilitate the flow of people between Guangdong Province and Hong Kong. Hong Kong can also leverage Guangdong Province's industrial strengths to propel the development of local I&T industries and encourage its young people to go to the Mainland for career development.
Hengqin-Macao cooperation model can be used as a reference
In Fang's view, it is worth learning from the model adopted by Hengqin in Zhuhai and Macao for cooperation between emerging industries, including strengthening the focus of industrial cooperation between the two places and implementing the "Macao's resources + global advanced technologies + international talents + Hengqin as a carrier" model. "Hong Kong can take reference from these forms of cooperation and gradually establish a new round of cooperation framework with Guangdong Province."
Hong Kong, whose industrial structure tends to be homogeneous, also has a dense population on limited land. Fang stressed that under a new parallel cooperation model, Hong Kong and Guangdong Province can each perform its own functions and jointly build production chains in the Greater Bay Area. He called on the Hong Kong business community to proactively understand the Mainland markets, especially the development of Guangdong Province, and set their direction for business development as early as possible.
Wing Chu: Continue to Showcase Hong Kong's Strengths Under "New Guangdong" Blueprint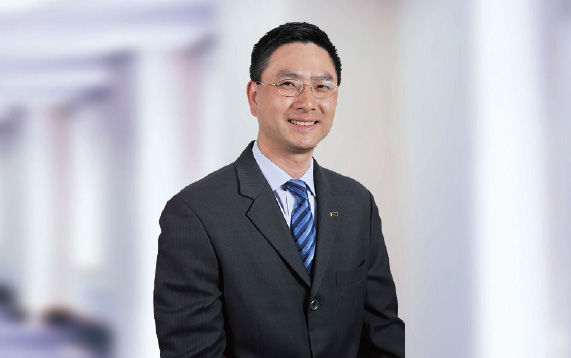 Based on GDP figures for 2022, Guangdong's total GDP is the country's largest for the 34th consecutive year, highlighting its remarkable economic achievement. Looking ahead, Guangdong will strive to break new ground in terms of "quality" for economic development.
Hong Kong has absolute geographical advantage
Wing Chu, Head of the HKTDC Research's Special Project and Business Advisory Section, said that since the construction of the Greater Bay Area, its market economy is estimated to have reached USD2 trillion, with Hong Kong contributing about 20%. He said that Hong Kong has clear and sound institutional mechanisms under the "One Country, Two Systems" framework. Coupled with its innate advantages of being backed by the Mainland and international orientation, Hong Kong can play a role in connecting the Mainland with overseas markets for it to respond quickly to the international markets, and its products and services can also go global through Hong Kong.
HKTDC helps Hong Kong enterprises tap into Greater Bay Area market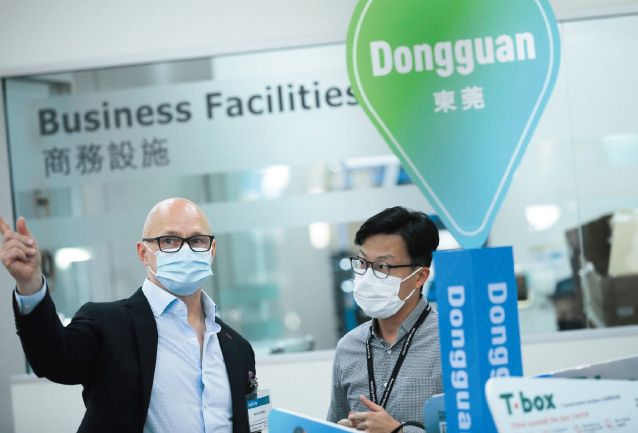 HKTDC has 13 offices in the Mainland. It launched the "GoGBA one-stop platform" in 2021 to provide important business and trade information on the Greater Bay Area cities as well as wide-ranging practical tools. In the future, it will add pages dedicated to employment information to encourage and support young people to develop their careers in the Greater Bay Area. The HKTDC has established the "HKTDC GBA Service Centre" in Shenzhen to provide Hong Kong enterprises with services such as marketing, consultation, training and business matching. It has also set up "GoGBA Hong Kong Business Service Stations" in several Mainland cities to assist Hong Kong enterprises in starting businesses or expanding their markets in the Greater Bay Area. Looking ahead, the HKTDC aims to set up service stations in all Mainland cities in the Greater Bay Area.
In 2022/23, the HKTDC has organized a total of 89 activities related to the Greater Bay Area. It also launched the GoGBA go-to guides series to help Hong Kong enterprises with the first steps of setting up a business, handling taxation and completing related procedures. The GoGBA cross-platform has recorded a total of over 670,000 visits so far.
The Guangdong-Hong Kong Cooperation Week to be held in May aims to promote high-quality development and promote Hong Kong's role in the Greater Bay Area to the Mainland and international business communities. Meanwhile, the HKTDC will set up "Hong Kong pavilions" at some key exhibitions in the Mainland and bring together Hong Kong enterprises to take part in them.
Should get to know Greater Bay Area as early as possible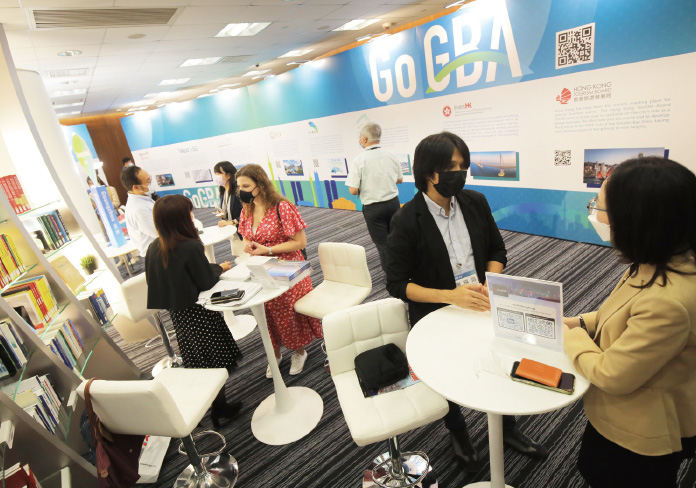 Chu further said that Hong Kong has a vibrant product trade market and well-developed port, which will help enterprises diversify investment risks. Financial and professional services are another strong point of Hong Kong, and it is closely connected with the Mainland and the wider world. "Many of Hong Kong's professionals, who fully understand the advantages of Hong Kong's close connection with the Mainland and the wider world, are interested in tapping into the market and developing their businesses in the Greater Bay Area."
With cities in the Greater Bay Area accelerating their pace of development, Chu stressed that Hong Kong also needs to enhance its competitiveness. Hong Kong enterprises or talents who are interested in developing their business or career in the Greater Bay Area should learn about the situation in the area as early as possible. "Going forward, we will continue to showcase Hong Kong's strengths under the 'New Guangdong' blueprint and link up with the economic development of the Greater Bay Area."
---
---