CGCC's Concerted Efforts to Fight COVID-19 Outbreak
Since the onset of the COVID-19 outbreak, the Chamber's members have been in one mind in supporting anti-outbreak efforts via different ways and means, including spontaneous monetary and in-kind donations. At a time of its 120th anniversary, the Chamber looks forward to continuing its corporate social responsibility initiatives, working with members and the public to fight the outbreak and overcome the crisis together.

Donations to support Mainland anti-outbreak efforts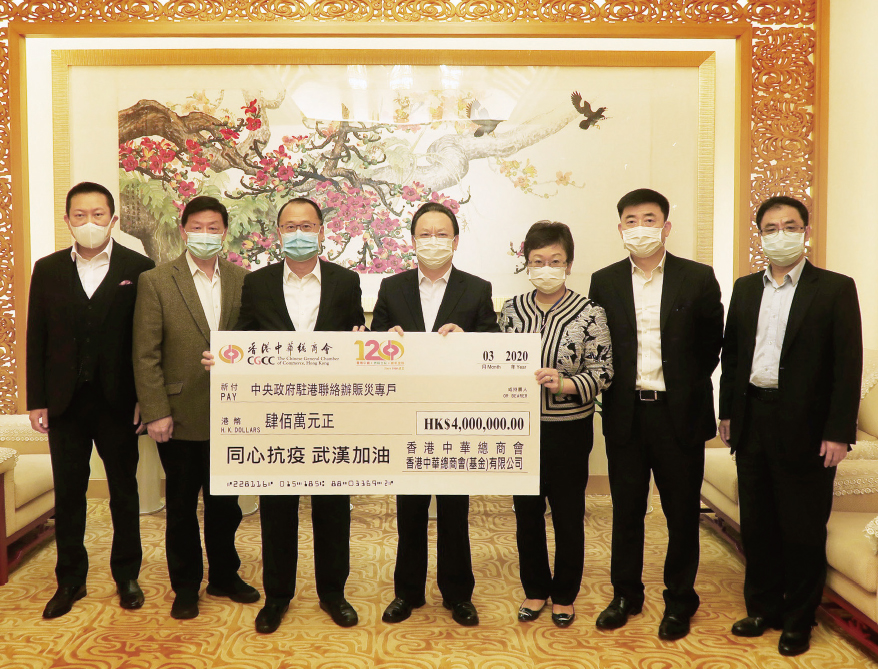 Amid the ongoing outbreak, the Chamber has been paying close attention to its development and the anti-outbreak efforts in the Mainland. To support the Mainland's efforts to fight and control the outbreak, the Chamber donated HKD4 million to Hubei Province through the Liaison Office of the Central People's Government in the HKSAR (LOCPG) on 3 March. Tan Tieniu, Deputy Director of LOCPG, received the donation on behalf of the province.
Tan thanked the Chamber for standing up at a difficult time for the country and Hong Kong amid the outbreak. He stressed that the Central Government fully supports the HKSAR government and all sectors of society in taking effective measures to jointly win the outbreak battle.
Free anti-outbreak supplies for the public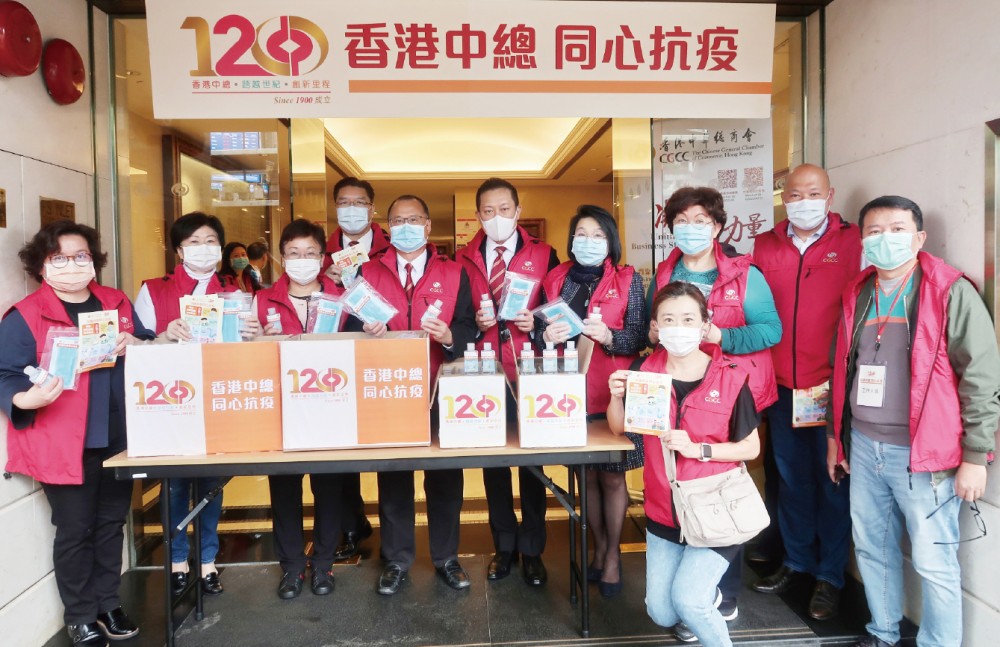 In response to the ongoing outbreak and the shortage of anti-outbreak supplies on the market, the Chamber ordered HKD1 million worth of 100,000 masks and consignment of anti-outbreak supplies via various channels.
The Chamber's office bearers led a group of volunteers and secretariat colleagues to distribute a total of 32,000 masks and 2,000 hand sanitizers free of charge to the public at the Chamber on 20 and 25 February. Through distributing anti-outbreak supplies in the Central Business District, the Chamber aimed to benefit more residents and office workers.
Fighting outbreak with members and the disadvantaged
The Chamber's five district liaison groups also worked with social welfare and district agencies to distribute anti-outbreak supplies to elders, grass-roots families, ethnic minorities, elderly homes and other people in need in various districts. In addition, as an expression of mutual support, the Chamber set up stations to distribute free anti-outbreak supplies such as masks and hand sanitizers to members.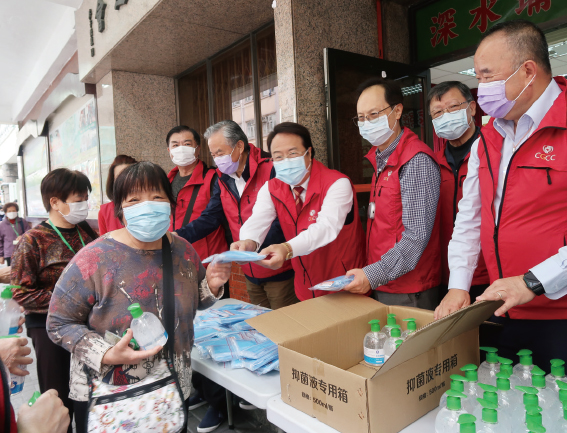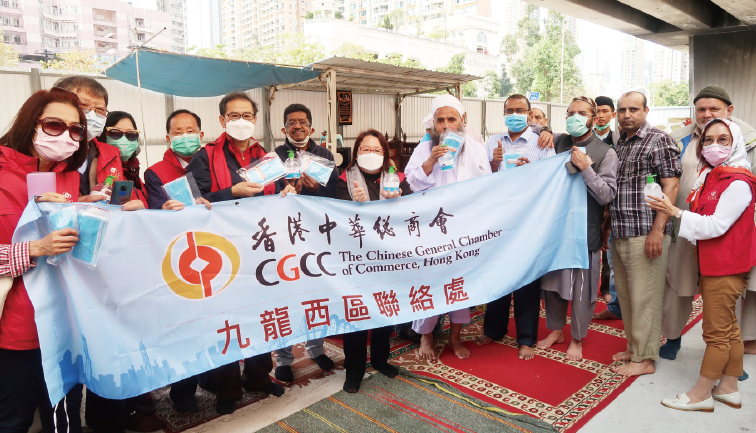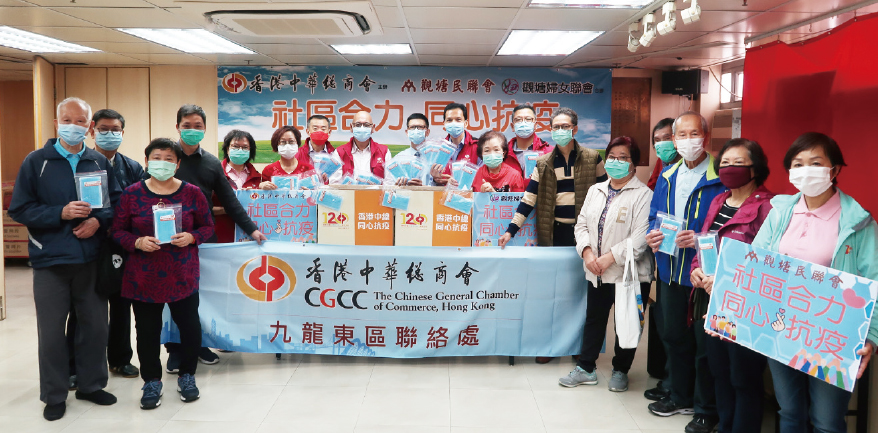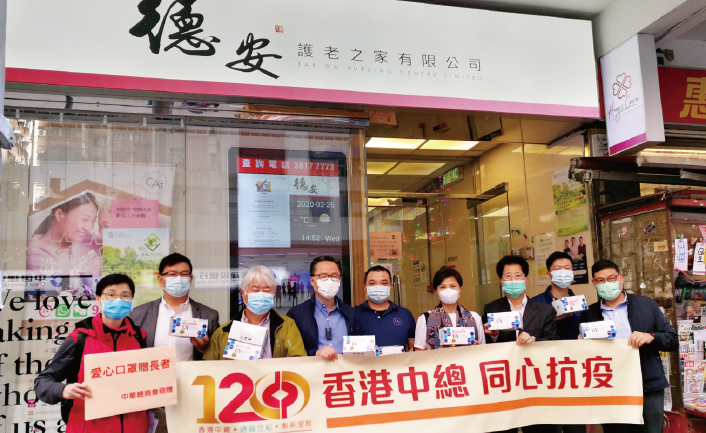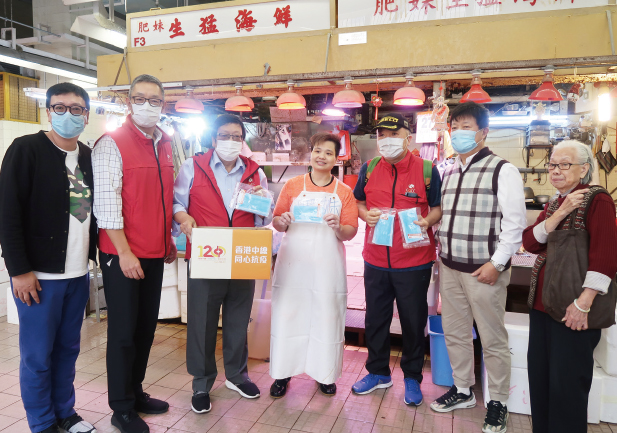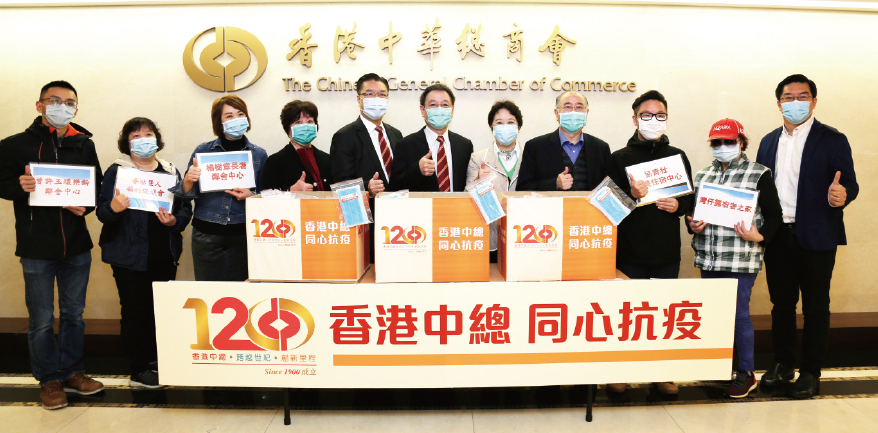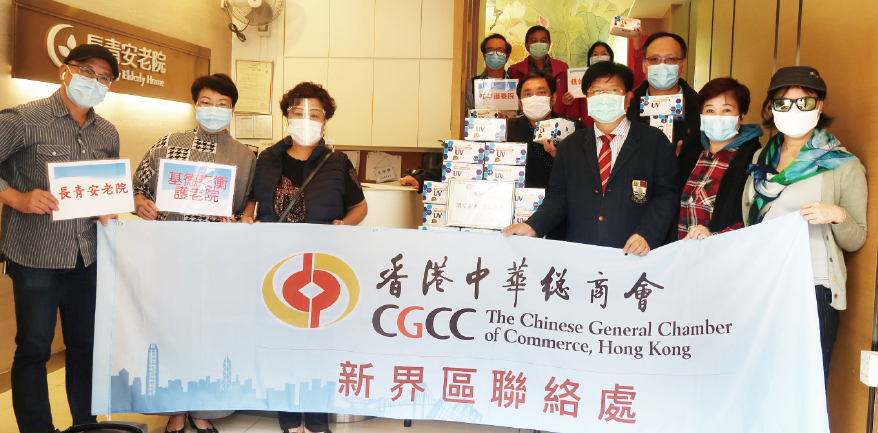 ---
---