Using IT Smartly to Strive for the Best
In response to the ever-changing market, businesses must also be astute to come up with timely solutions. Technology creates value for industries and businesses; it also promotes re-industrialization and injects new energies into funding, sales, product design and beyond. Making wise use of information and communication technologies helps businesses appeal to investments and keeps customers coming.
Financing for a grand plan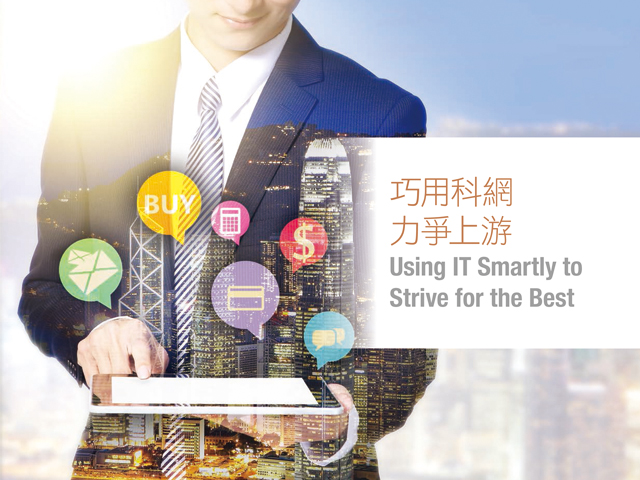 Outside of Hong Kong, crowdfunding is very common amongst startups. Kickstarter is one fine example. Through this website, countless innovative industries acquired the funds they need for development.
Vincent Chan, Head of Asia at Samena Capital Hong Kong Limited, recalled his investment in Tudou in 2006. The internet site was later acquired by Youku in an all-stock deal put forward by Youku founder Victor Koo from Hong Kong. The merger between Youku and Tudou significantly expanded the company's scale and market share. The news made headlines in both the Internet and the financial industries at the time.
Ryan Grepper, founder of Coolest Cooler, reckoned that anyone who wishes to succeed in crowdfunding online must have a product with a certain appeal and novelty. Furthermore, startuppers must also exhibit presentation skills, so that their online product photos and videos could catch the eye of the public. Leveraging social network platforms and match that with good marketing strategies could help achieve highly efficient promotion at a low cost.
e-Commerce opens up the global world of business
According to Quentin Wong, Project Deputy General Manager of Shenzhen Qianhai Chow Tai Fook Hong Kong Goods Centre Co. Ltd., long-time jeweler Chow Tai Fook established a 250-strong e-commerce team and achieved much success. He candidly shared that the business accomplishments had come from their strong business sense, which identified the strong demand for quality Hong Kong goods. They therefore worked to develop new businesses in the once desolated area of Qianhai on top of their retail jewelry business.
Venture partner of ODM Dingjun International Holdings Limited Chris Zhong considered that businesses must first understand the nature of e-commerce. To him, e-commerce is only a new sales channel. He believed that merchants must understand whether the product to be launched is popular in the target market. Zhong added that since Chow Tai Fook is already a highly successful retailer offline, developing online e-commerce is naturally more effective.
Regarding regulatory issues, as the Ministry of Finance and other authorities officially announce the "positive list", Danny Yu, Managing Director of AFL Logistics Ltd, thought that the industry can get a clearer picture about the scope and types of sellable goods. New business opportunities are expected under the new tax system. For example, the tax for cosmetics has dropped from 50% to 30%. He is optimistic about the prospect of cross-border e-commerce.
Technological innovation improves competitiveness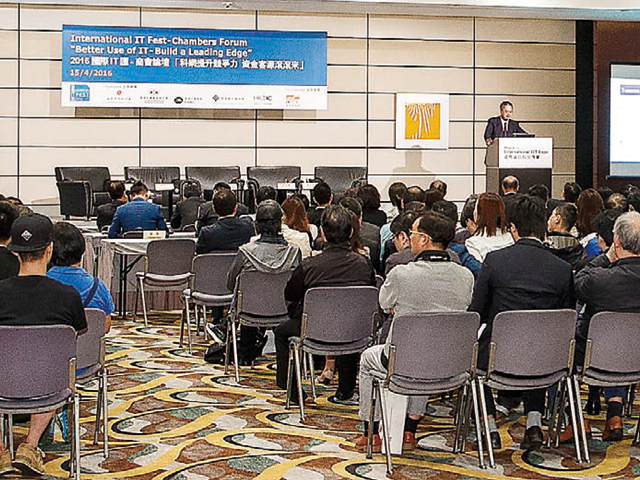 Toa Charm, Founder and Chairperson of BI and Big Data SIG, Hong Kong Computer Society, pointed out that Hong Kong's development in big data is lagging behind. Mastery of big data can guide a company in designing more profitable products. He quoted Xiaomi as an example. The smartphone has become very successful because it knows how to turn big data into value./span>
Big data is related to every sector. Companies of different sizes all need to use data. Ben Yeung, Executive Director & Chief Strategy Officer of Fujikon Industrial Holdings Ltd, used his company as an example. He explained that there are different data in a factory; collecting machine operation data, for example, can help project potential issues and implement preventive measures. As another example, Keith Wu, Executive Director and Group Chief Financial Officer of Tsit Wing Group, commented that although Tsit Wing is an 80-year-old shop, it still relies on data to estimate market demand. The company has been focusing on the sales of artisan coffee, a direction informed by data.
Rodney Thu, Chemical Technical Manager of Hasbro Far East Ltd, pointed out that safety inspection on toys has become unprecedentedly stringent everywhere in recent years. As a result, the company needs to make use of data to analyze each type of materials and avoid using high-risk ones to ensure smooth production. From their sharing, it is obvious that employing high and new technology, as well as mastering big data, is the general direction for improving competitiveness.
---
---