Voice in Legco - Budget Aligns with Chief Executive's New Fiscal Philosophy
If Hong Kong continues to rest on its laurels and hopes that the Central Government will keep providing concessionary measures, it will only begin slipping into the abyss of retrogression.
Keeping to the Chief Executive's new fiscal philosophy, the new Budget aims to address the people's pressing needs by reducing the extra fiscal burden they have to bear due to delay in dealing with problems. The Budget also provides fiscal resources to fully implement the various policies in the Chief Executive's first Policy Address. It also puts forward long-term and effective policy measures for Hong Kong to align with the country's economic development and future direction to create a broader space for development.
"Dishing out money" cannot divert attention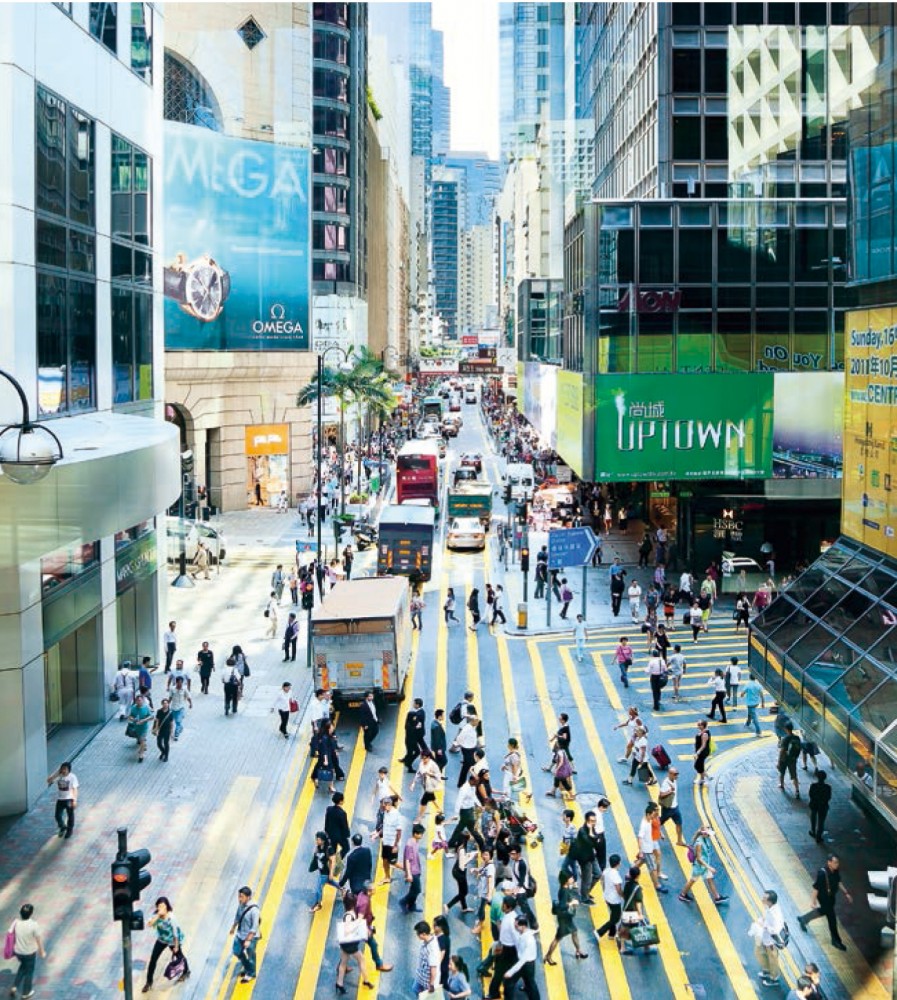 However, I do not agree with "dishing out money". After all, such a move cannot divert attention away from political disputes, and the amount of money to hand out will also cause disagreements. Even if the government's coffers have a huge surplus, they should be invested in Hong Kong's long-term development and people's livelihood, such as re-industrialization and development of creative industries, so that the economy will become more diversified and sustainable. The surplus can also be used to help people in need, such as assisting patients of rare diseases and cancer to pay for their medicine, as well as coping with the costs of population aging in the future.
The biggest highlight of the Budget is undoubtedly investment in innovation and technology (I&T). The HKD50 billion not only sets aside some funds for I&T infrastructure, but also actually encourages the drive towards I&T. The only question is: Is it enough? In contrast, in neighboring Singapore, the Government allocates 1% of GDP for R&D expenses, and the private sector invests even more in R&D, at 1.3% of GDP. The country has also set future goals to raise R&D spending to more than 3% of GDP, which is in line with Switzerland and Sweden in Europe. In fact, the Singapore Government launched a five-year plan in 2016, with a total of SGD19 billion (about HKD113.8 billion) in research, innovation and enterprise.
HKD50 billion to kick-start I&T development
According to the Singapore Economic Development Board, of the 37,400 multinational companies currently in the country, more than half are based there to manage their operations in the Asia Pacific region. In contrast, there are only 8,225 overseas and Mainland companies with business operations in Hong Kong, and the Government's plan to double the local R&D expenditure to 1.5% of GDP by the end of the current five-year term can only be regarded as the beginning. The HKD50 billion may not be able to produce remarkable results in a few short years, but as a starting point for catching up with the global I&T wave, it provides a very basic investment. However, supporting I&T development does not necessarily need to spend money, as reducing fiscal income by giving more tax incentives is also a viable approach.
One of the key success factors for Hong Kong to develop into a "new Silicon Valley", as mentioned by the Chief Executive, is to attract a large number of I&T talents. Earlier, the Government set up the Human Resources Planning Commission to formulate a comprehensive human resources strategy to develop Hong Kong further into a high value-added and diversified economy. However, the strategy will fall short of a macro perspective and focused policy direction if it is devoted to the few tricks of boosting women's participation in the labour force, delaying the retirement age and bringing in talented people to cope with the shortage of talents and labour caused by the aging of Hong Kong's population. Looking around the world, the most effective and efficient way to cope should be immediately putting words into action to attract talented people and compete for young labour, and formulate wide-ranging general immigration policies, rather than limited to targeted talent attraction, so as to provide a sustainable driving force for Hong Kong's economic development.
Competition for talent needs hardware and software
In recent years, both Mainland China and Singapore have been actively bringing in technology talents and international students. Shenzhen is a case in point. It launched the Peacock Plan in 2010 to attract a large number of talents at home and abroad. It does not hesitate to fund these talents, including giving them incentive subsidies, health benefits, and school/tuition fee remission for their children. Elsewhere, Singapore is collaborating with Chinese companies to nurture technology professionals. For example, Singapore's Nanyang Technological University and Alibaba are jointly developing AI. However, only a few people in Hong Kong are engaged in midstream and downstream research. The result is a lack of suitable I&T ecology and environment to attract and even retain talents.
The Budget has earmarked HKD10 billion to support the construction of innovation platforms for medical technology, AI and robotics, and HKD20 billion for the first phase of the Hong Kong-Shenzhen Innovation and Technology Park in the Lok Ma Chau Loop. This will help attract the world's top scientific research institutions and large companies, and bring together outstanding technology talents to Hong Kong. Nevertheless, both hardware and software must be put in place to support talents coming to Hong Kong, such as housing, children's education, and living environment, so that these talents can focus on R&D. All these are awaiting the Government to provide practical answers.
Abyss awaits if no progress is made
Recently, members of four of the Legislative Council's (LegCo) panels went to the Guangdong-Hong Kong-Macao Bay Area for a duty visit. I believe during their visit to witness the Mainland's development of I&T and smart cities, many LegCo members were deeply impressed by the country's rapid progress in I&T development and technology applications, as well as the positive attitude of the municipal governments. In comparison, the situation in Hong Kong is like sailing against the current. It must forge ahead or be swept downstream. While competing against cities in the Mainland, Hong Kong can also form win-win partnerships with them. If Hong Kong continues to make no attempt to progress and rests its hopes on concessionary measures from the Central Government, it will only begin slipping into the abyss of retrogression.
This is a free translation. For the exact meaning of the article, please refer to the Chinese version.
Should you have any comments on the article, please feel free to contact Mr Martin Liao.
Address : Rm 703, Legislative Council Complex, 1 Legislative Council Road, Central, Hong Kong Tel : 2576-7121
Fax : 2798-8802
Email:
legco.office.liao@gmail.com
---
---