Voice in Legco - Patients of Rare Diseases: Embracing New Hope
At the beginning of a new year, there is usually a lot of media coverage on Hong Kong people's new year wishes, including reports on patients of rare diseases and their families desperate for new drugs to ease their illness and thus resume normal life. It is heart-warming that this year will be the year when their hope will turn into reality.
Patients of "orphan diseases" have much to lamen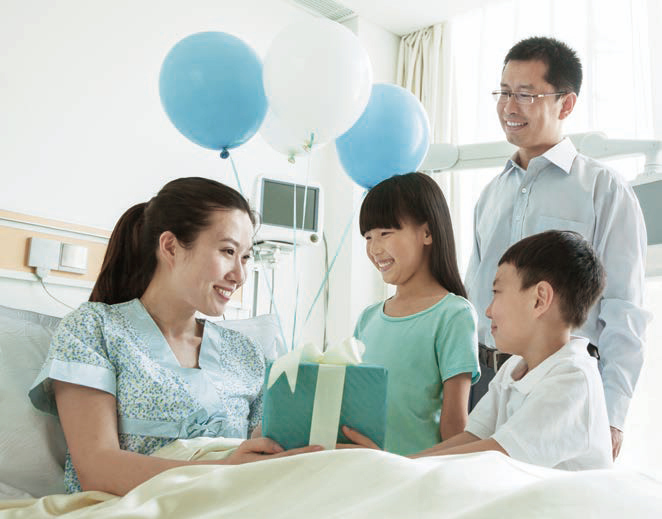 Currently, there are more than 6,000 rare diseases known worldwide, many of which are caused by gene mutations or inherited genetic defects. Different places have different definitions of rare diseases depending on their respective medical systems and situations. However, there are no official definitions of rare diseases in Hong Kong. What is commonly known as "orphan diseases" refer to not only those that merely a handful of people are suffering from, but also those that seriously lack resources or attention in pathological research, diagnosis, treatment and other support in the past. Patients of such diseases and their families suffer from lack of care and are as helpless as orphans. Breakthroughs in pathology research or new drugs in other countries are the greatest hope for patients in Hong Kong. However, in the past, the authorities often refused to include new drugs in the subsidy list of the drug formulary due to insufficient local clinical cases, insignificant efficacy and inadequate cost-effectiveness, resulting in greater disappointment for patients and their families.
One impressive case is that of Chi Yin-lan, a single mother suffering from tuberous sclerosis complex (TSC). Because she could not afford expensive self-financed drugs, she desperately told lawmakers that she "didn't want to die" during her appeal at a Legislative Council meeting. She passed away six months later while still without support, leaving behind a daughter who inherited the same condition. In another case, Chow Pui-shan, a student from the University of Hong Kong suffering from spinal muscular atrophy (SMA), wrote a proposal to the Chief Executive, urging the government to introduce a new drug to give SMA patients the only hope they have. Chow, who said she has "witnessed the loss of innumerable lives due to SMA", wrote the proposal with only two fingers that she could move. These laments are moving.
Hong Kong's medical system is different from that of other countries. The role of its medical insurance system and private healthcare system is very limited, and the general public has to rely heavily on the support of the public healthcare system. The aim of Hong Kong's public healthcare policy has always been to "ensure no one should be denied adequate medical treatment through lack of means". As the Chief Executive has said, the government now has a trillion-dollar fiscal reserve. Therefore, it has the resources to wisely use them for the society. I believe the general public will agree that in the government's grand plans to invest in the future, develop the economy and improve people's livelihood, it should also give proper assistance to patients of rare diseases who have been isolated and helpless for many years.
Pro-establishment Legco members to set up concern group
Therefore, after deliberation, we in the pro-establishment camp of the Legco has set up the "Rare Diseases and Cancer Concern Group" before the start of the Legco last year to add a voice to urge the government to properly improve the existing mechanisms to provide comprehensive support for patients of rare diseases, including: (1) addressing rare diseases head on by establishing official definitions for them and setting up a "rare disease database"; (2) accelerating the introduction of effective drugs for rare diseases and cancer; (3) establishing a special "quick drug introduction mechanism"; (4) giving appropriate financial support, including providing financial support to patients through the Samaritan Fund and the Caring Fund, and (5) allowing medical expenses tax exemption for patients of rare diseases and cancer and their families.
It is heartening that the Chief Executive has responded positively by not only breaking away from the authorities' old way of thinking to clearly declare in her first Policy Address that the government will step up support for patients of rare diseases, but also committing to (1) closely monitoring the scientific research results of new drugs to speed up the introduction of drugs, (2) expanding the scope of grants to support eligible patients to participate in pharmaceutical companies' compassionate programmes, and (3) expediting the review of the Caring Fund's patient drug expenses sharing mechanism. On many occasions, the Chief Executive has personally contacted the patients and promised to personally urge pharmaceutical companies to introduce new drugs, which is encouraging to the patients.
Support work showing signs of progress
As reported by the media in recent months, the follow-up work is in full swing and showing some progress. For example, the Health Authority (HA) is in negotiation with several foreign pharmaceutical companies to introduce new drugs, including those for SMA, so that they will register the drugs in Hong Kong. It has also scheduled to launch the "individual patient assessment mechanism" this year to evaluate the clinical needs of different patients in order to decide whether to introduce new drugs for treatment. With regard to increasing funding, the Samaritan Fund has announced widening the scope to let TSC patients, such as those with renal tumours of bigger than 3 cm, to apply for grants. About 10 patients are expected to benefit each year. More importantly, for patients of rare diseases who need to spend millions of dollars a year on drugs, the HA plans to set up a new mechanism to subsidise drug expenses, changing from "those who can afford should pay" in the past to "those who can afford can pay", i.e. correspondingly decreasing the burden for those with fewer assets. Relevant research reports on the consideration of patient's long-term affordability are scheduled to be released by the middle of this year.
Of course, all these developments are just the beginning. They may still be a drop in the bucket for the long-suffering patients and their families. Especially for rare and unpredictable conditions, it is very important for patients to receive proper treatment earlier. I believe that with the growing public expectation and strong urge, the government and relevant authorities will race against time to suitably improve the support for these patients and their families so that they can enjoy the same glittering opportunities as other citizens and embrace hope together in the new year.
This is a free translation. For the exact meaning of the article, please refer to the Chinese version.
Should you have any comments on the article, please feel free to contact Mr Martin Liao.
Address : Rm 703, Legislative Council Complex, 1 Legislative Council Road, Central, Hong Kong Tel : 2576-7121
Fax : 2798-8802
Email:
legco.office.liao@gmail.com
---
---